A celebrity wedding is as much an entertainment commodity as a big-banner film. Ranveer and Deepika have coordinated everything from their Instagram wedding announcement, to Koffee With Karan's opening episode which was designed only to get us hyped about the shaadi.
Remember the time when Bollywood weddings used to be a celebration of two famous people celebrating their love for each other and not a massive PR-spectacle that defined their "brand"? Yeah, me neither.
In an age where you take to Instagram to tell the person you love that they are your sunshine, two public figures officially confirming rumours of their relationship status and taking the plunge isn't merely a wedding. Instead, it's a full-blown human experiment. An event that celebrity-obsessed Indians secretly look forward to and publicly detest simultaneously.
In the coming week, Deepika Padukone, one of our highest-paid actresses will marry Ranveer Singh, an A-list hero who continues to smash stereotypes of Bollywood's masculinity. Their union will also unleash a totally expected yet completely shocking virus called "DeepVeer" on a population of over one billion. This highly contagious airborne virus will be spread through Twitter hashtags, Instagram stories, countless headlines exclaiming "exclusive pics!", and an incurable curiosity to refresh every tab possible in the hope of being the first one to see this Ram-Leela unfold in real time.
Affecting nearly everyone with an internet connection, this virus will successfully turn us into zombies headlining a post-reality Dharma film called Voyeur of the Year. We won't even fight the symptoms, even though it'll elicit a feeling of intense déjà vu, as if we'd just survived it a few months ago. (Remember Virushka?) But why should we? After all, we've been gifted the all-access pass to these weddings. You see, these newly-weds and their wedding receptions don't just magically happen to take over our collective timelines and our mental bandwidths, but are carefully designed to.
Affecting nearly everyone with an internet connection, this virus will successfully turn us into zombies headlining a post-reality Dharma film called Voyeur of the Year.
If the Anushka Sharma-Virat Kohli week-long wedding mela had confirmed something, it's that the idea of celebrity weddings being a private affair is an illusion – irrespective of whether it is at a plush Parel five-star or Lake Como. In fact, it's more of a challenge, daring the public to prove otherwise. The marketing of a celebrity wedding starts off with the decision of the venue itself – the farther it is from our collective reach, the more attention it commands. Like being asked to earn our status as a certified voyeur by unearthing that one family Instagram account sharing pictures of the happy couple instead of being granted unfettered virtual footage by the paparazzi. And we lap it up unquestionably, freely discussing, dissecting, and approving the venue, the weather, the emotional investment, and even the size of the smiles on the faces of the newly-weds. Like we're meant to. Like they want us to.
A celebrity wedding in this day and age is much an entertainment commodity as a Dhoom franchise – it's even promoted with the same rigour. Unlike the super-secrecy of Virushka, DeepVeer co-ordinated their wedding announcement on Instagram, perfectly timing it just hours before Padukone's appearance on Koffee With Karan, a chat show that had Singh as a guest the following week. You'd be naive to chalk it up to a mere coincidence, considering KWK's opening episode was designed to spark interest in their wedding, with insights into their dating life (they've been dating for six years, and not five), sex life, and their friend circles.
If DeepVeer had Koffee With Karan, Virushka had Manyavar. The couple used the clothing brand to tease the idea of the actress finally marrying India's most eligible cricketer. And Sonam Kapoor timed her shaadi barely a month before Veere Di Wedding hit the theatres, blaring the soundtrack at her reception, knowing full well that it will be captured on countless Instagram stories that will be relayed to our phones.
The pinnacle of this promotion blitz  – and the success of it – hinges on the level of our emotional investment: How moved we are to see that carefully designed aesthetic of the couple picture just after the wedding. How much we approve and dissect the amount of sindoor on the head or the change of surname. And how we betray the voyeurs in us by appearing to be tired of the information overdrive. Marriage is Bollywood, just like its movies, only understands the language of co-dependence. They want to involve us as badly as we want to get involved. And so we engage, whine, and continue engaging.
Back in the day, actors would get married in secret, when no one was watching. But now, Deepika and Ranveer – just like Anushka-Virat and Sonam-Anand – will get married under the arclights, only when they're convinced that the whole country is watching.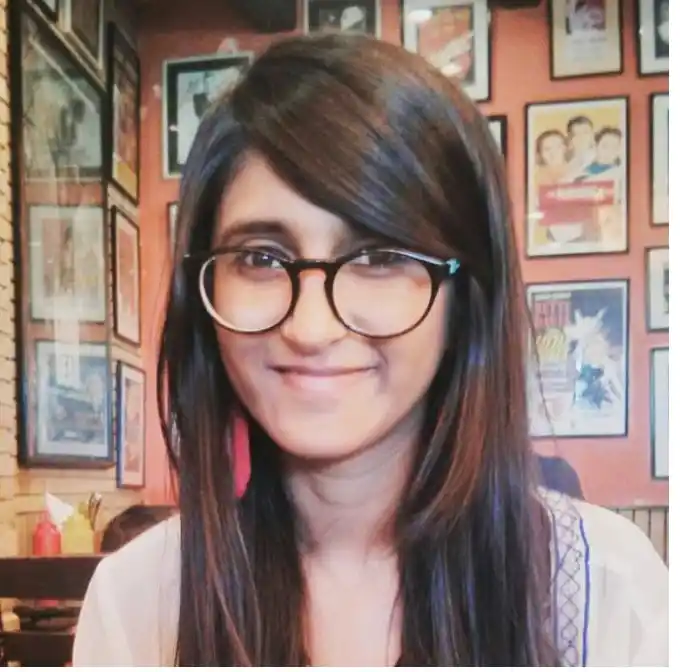 When not obsessing over TV shows, planning unaffordable vacations, or stuffing her face with french fries, Poulomi likes believing that some day her sense of humour will be darker than her under-eye circles.