The last time Deepika Padukone took up a role that showcased her versatility was five years ago, in Piku. The film is an exception in her 12-year-old career. It's difficult not to label Padukone as risk-averse. Will Chhapaak change that?
In Homi Adajania's frustrating Cocktail, Deepika Padukone essays a role that Ranbir Kapoor is born to play: the unhinged (wo)man-child. In the film, Veronica (Padukone), the promiscuous brat, has a fling with Gautam, only to end up as the third wheel as he falls in love with her best friend, Meera. Through the course of the film, Padukone goes from playing a carefree girl who revels in her indifference to the world, to a heartbroken lover and friend.
There's an electric scene in the film, where she balances both these Veronicas. Gautam and Meera are escorting a drunk Veronica when she says she wants to pee. Gautam suggests that Meera escort her to a spot, which makes Veronica livid: "Why don't you accompany me? It's nothing you haven't seen before," she screams. It's a taunt that Padukone delivers with severe bitterness. Then Veronica lashes out at Meera for pitying her. And with tears streaming down her smiling face, she walks away admitting that of all the people who have used her, Meera – the friend who stole her boyfriend – did it best.
It is to Padukone's credit that she evokes empathy with the very lines that project her as the self-absorbed villain. In this one sequence, she flits between indifference and betrayal, heartbreak,and pure anger in a matter of seconds, layering her meltdown with a vulnerability that makes it unforgettable. She anchors a middling film unsure of criticising the double standards of Indian men or exposing the numerous female friendships endangered by them.
Cocktail was also the first film where Deepika Padukone, a leading actress didn't just exist. Instead, the temperamental Veronica challenged the film's proceedings as well as Padukone's capabilities as an actress. But that was back in 2012.
In Homi Adajania's frustrating Cocktail, Deepika Padukone essays a role that Ranbir Kapoor is born to play: the unhinged (wo)man-child.

Maddock Films
The last time Padukone really took up a role that showcased her versatility was four years ago. In Shoojit Sircar's Piku, the actress played a daughter who negotiates her independence while dealing with an overbearing and hypochondriac father. In Piku, Padukone strayed away from conventions of her commercial film-driven career, shouldering it with a solid performance.
As the headstrong daughter forced to reconcile with her father's eccentricity and get a grasp on her life, Padukone epitomised the everyday frustrations of living with ageing parents with unwavering restraint. Like Cocktail, even Piku thrived on Padukone moulding herself to the needs of a demanding character.
And yet, both these films have been an exception in Padukone's 12-year-old career.
Padukone's filmography is replete with safe choices that exploit her beauty instead of her acting prowess. In 2018's Padmaavat, Padukone's self-sacrificial turn as Rani Padmini was at best a supporting role, and at worst, the actress rehashing a performance she is all too familiar with. Throughout the film, the camera pivots more on her graceful gait and her regal decked-up face than on her emotions. Her role itself, was of a passive cardboard female character, who in British film theorist Laura Mulvey's words, was "a bearer of meaning, not the maker of meaning".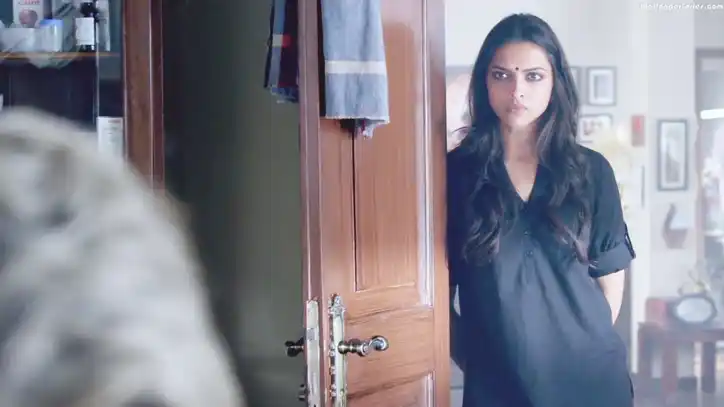 Like Cocktail, even Piku thrived on Padukone moulding herself to the needs of a demanding character.

Rising Sun Films
In fact, Padukone's played the bearer of meaning in most of her films. In her 2017 Hollywood debut, xXx: Return of Xander Cage, Padukone was practically wasted as the female lead designed to serve the hero. In 2015's exquisite Bajirao Mastani, she essayed another warrior princess who meets a fateful end with the kind of predictability that stopped short of being a memorable performance. And in Tamasha – another role where she aided the hero's metamorphosis – her supporting act paled in comparison to Ranbir Kapoor's extraordinary versatility.
In some of her biggest hits like Happy New Year, Chennai Express, Love Aaj Kal, and Yeh Jawaani Hai Deewani, Padukone has played iterations of either the underconfident or the playful girl who finally comes into her own. Her career is essentially littered with the kind of oft-abused roles that the actress can comfortably play in her sleep. Even in her far-more remarkable outings – Goliyon Ki Rasleela Ram-Leela or Finding Fanny – Padukone has taken refuge in familiar crutches. And in the last decade, almost all of her performances are undergirded with a gnawing feeling of having already seen her play them before: Can you tell apart her roles in Race 2 or Desi Boyz? Or Lafangey Parindey, Break Ke Baad, and the ill-fated Chandni Chowk to China?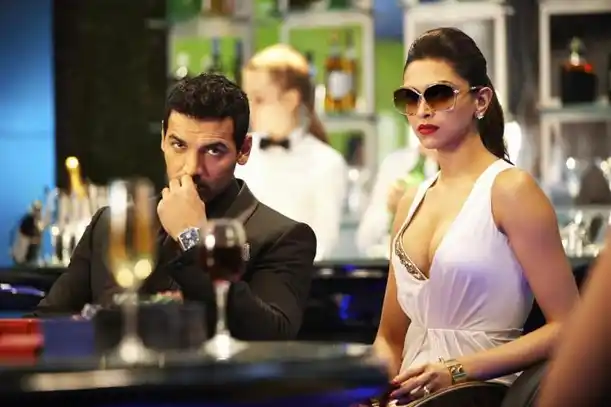 Do you even remember Deepika Padukone in Race 2?

Tips Films
At this point in her successful career, it's difficult not to label Padukone as a risk-averse actress. As someone who limits the possibilities of her own range. As someone, who refuses to challenge herself. At a time when her contemporaries are insistent on reinventing themselves with every film. In 2018 alone, Anushka Sharma played a demon and a demure small-town housewife; Alia Bhatt played an Indian spy questioning her patriotism, and Tapsee Pannu essayed two distinctly different shades of gritty.
Padukone's next release is Meghna Gulzar's Chhapaak, a film where she plays an acid-attack victim. If anything, the role looks nothing like what the actress has done before. Could 2020 be the year when Deepika Padukone finally throws herself a challenge?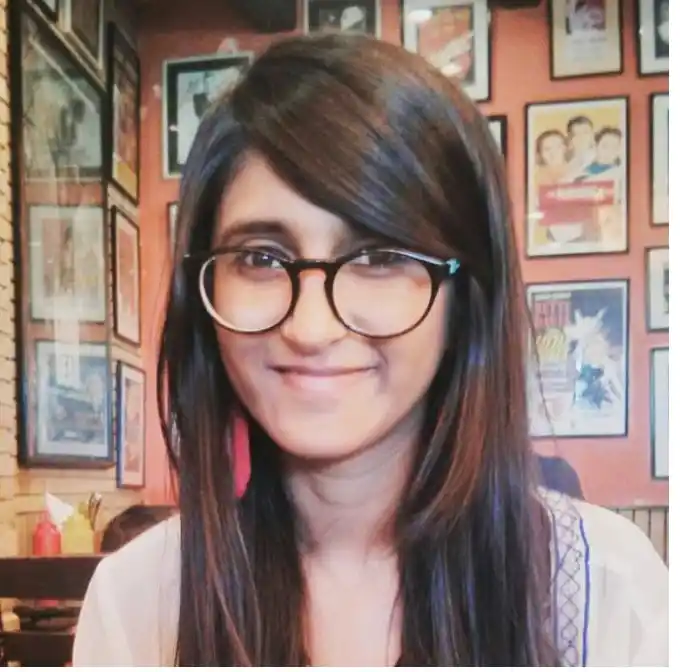 When not obsessing over TV shows, planning unaffordable vacations, or stuffing her face with french fries, Poulomi likes believing that some day her sense of humour will be darker than her under-eye circles.