In a Twitter spat with film critic Anupama Chopra, Chetan Bhagat accused her of just watching as her husband Vidhu Vinod Chopra drove him "close to suicide". The author claimed that the producer had been unfair to him over writing credits for 3 Idiots, a movie based on Bhagat's book Five Point Someone.
Author Chetan Bhagat is the latest name to wade into the muckraking that has gone on ever since the actor Sushant Singh Rajput died by suicide last month. Over a month after the tragic incident took place, Rajput's death is still the subject of debates on news channels and arguments on social media. However, the goal posts have shifted, and discourse around the topic has warped to the point where nepotism and elitism are at the heart of the matter and suicide has often been redcued to a buzzword. Bhagat took to Twitter to call out Bollywood critics before Rajput's final film Dil Bechara releases this Friday, and in doing so joined the chorus of voices claiming that Bollywood's insider culture is responsible for the deteriorating mental health of the so-called "outsiders" in the industry.
Sushant's last film releases this week. I want to tell the snob and elitist critics right now, write sensibly. Don't act oversmart. Don't write rubbish. Be fair and sensible. Don't try your dirty tricks. You have ruined enough lives. Now stop. We'll be watching.

— Chetan Bhagat (@chetan_bhagat) July 21, 2020
Bhagat's tweet received a wave of popular support, as an entire section of social media seems to believe in a conspiracy theory that Rajput's death was not a suicide but in fact a "murder" planned by Bollywood elites. When film critic Anupama Chopra attempted to dismiss Bhagat's statement, he pointed to his own experiences in Bollywood. In a reply to Chopra, he alleged that her husband, producer Vidhu Vinod Chopra, bullied him and almost drove him to suicide at the time when Bhagat's novel Five Point Someone was being adapted into the film 3 Idiots.
Ma'am, when your husband publicly bullied me, shamelessly collected all the best story awards, tried denying me credit for my story and drove me close to suicide, and you just watched, where was your discourse? https://t.co/CeVDT2oq47

— Chetan Bhagat (@chetan_bhagat) July 21, 2020
Bhagat's claim that he contemplated taking his own life, if true, is testament to how toxic the environment is in Bollywood's upper echelons. But while Bhagat is entitled to speak of his own experiences, superimposing those experiences onto Rajput's demise is flawed thinking. Rajput did not leave behind a suicide note, and the police investigation is still ongoing. We might never know if it was really Bollywood's elitism that drove him to take that drastic step. Turning his suicide into a platform for a vendetta against some nexus of Bollywood biggies is disrespectful at best, if not self-serving and disingenuous.
Dear stars,

You make tens, maybe hundreds of crores. A country of a billion people loves you. Isn't that enough? Do you really need validation from phony, English speaking evil critics, who caused mental health issues leading to a star's death? Stop patronizing them, please.

— Chetan Bhagat (@chetan_bhagat) July 21, 2020
Actress Kangana Ranaut, who has been an extremely vocal proponent of the conspiracy theory around Rajput's sucide, comes across in such fashion. While on Republic TV speaking about the actor (despite never working with him), she was unable to back up her claims of Rajput being "murdered". She later said that she too contemplated suicide, before clarifying that she meant she would "shave her head" and "disappear". She did neither of those things, but instead turned up on primetime TV to claim Bollywood had almost pushed her to suicide (it didn't), and that the same had been done with Rajput.
Why was Kangana being interviewed about Rajput's death on Republic TV? Is she a relative? A friend? An investigating officer? An ex-colleague?@Rajyasree watched the Arnab-Kangana interview so you don't have to.https://t.co/v9nLUgfkSB

— newslaundry (@newslaundry) July 21, 2020
The conversation around suicide is necessary but not to win a Twitter fight or for headline-worhty bytes on national television. The incessant sniping that followed Rajput's death has made a mockery of the saying "Rest in Peace". The actor's legacy should have been his excellent body of work, but people like Bhagat and Ranaut are intent on shifting the focus onto those they perceive have wronged them.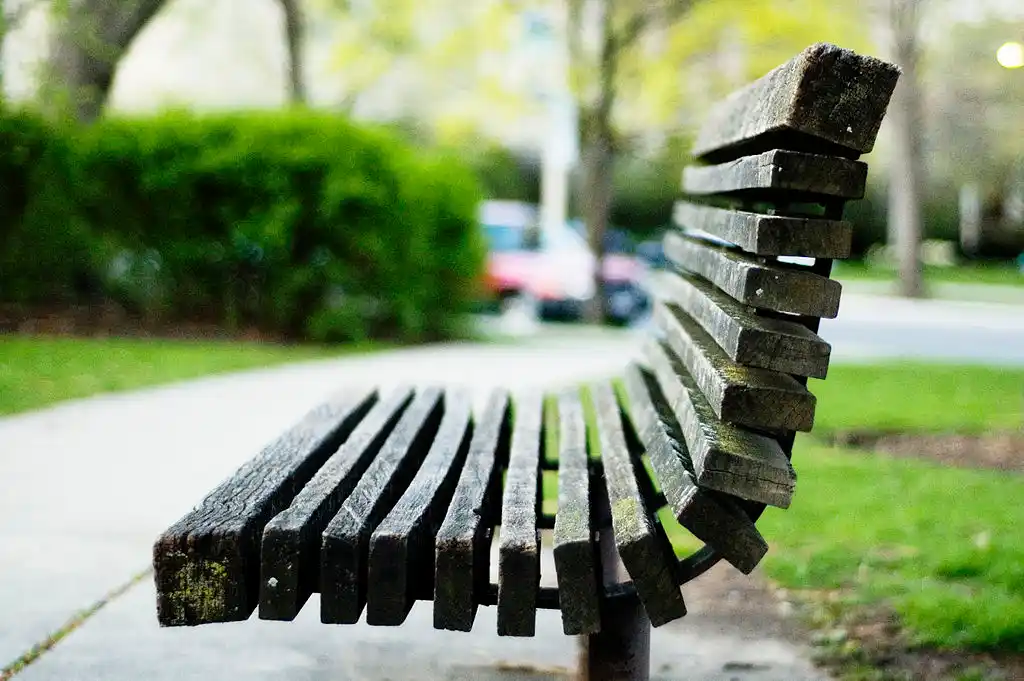 The Arré bench delivers stories that mattress. It hasn't achieved much sofar. But it's getting bedder.