Dibakar Banerjee's Detective Byomkesh Bakshy! is a masterful, atmospheric murder mystery but an even better coming-of-age film. Sushant Singh Rajput doesn't essay Byomkesh as the standard brooding type. Instead, he captures a boyish charm that allows us to witness the making of a detective.
Back in 2015, director Dibakar Banerjee infused new life into Byomkesh Bakshi, the famed Bengali private detective – created by author Sharadindu Bandyopadhyay in 1932 – who continues to be immortalised in films year after year. For one, in Detective Byomkesh Bakshy! (the stylistic name alteration is one of the director's numerous additions), its eponymous detective (Sushant Singh Rajput) kept chuckling throughout the film's 139-minute-long runtime.
As it is, chancing upon a smiling investigator in both cinema and real life is rare, for murder mysteries thrive on the simmering intensity of their men in charge. Which is to say, their crankiness and lack of emotion is romanticised, and by extension legitimised, as indication of male genius. Rajput's smiling Byomkesh is also an oddity when compared to the several other cinematic iterations of the man. Perhaps the most famous Indian detective on film, Byomkesh Bakshi has been portrayed by a string of high-profile Bengali actors – Uttam Kumar, Dhritiman Chatterjee, Soumitra Chatterjee, and Jisshu Sengupta. But the most enduring turn was Rajit Kapur in the Basu Chatterjee-directed TV series that had a two-season run on Doordarshan in the 1990s. These men were to an extent straight-faced, not necessarily devoid of a sense of humour, but not prone to wearing it explicitly as accessory.
Except Sushant Singh Rajput.
Even though his Byomkesh was cut from the same cloth as the others, in that he boasted a knack for observation, uncanny instinct, and eye for detail, he also stood out for one reason. Banerjee's Detective Byomkesh Bakshy! was primarily an origin-story: When we meet him, Rajput's Byomkesh is all of 24, barely out of college, and stumbling onto the first case of his career. He is far from attaining the fame that makes him a legend, which meant that Banerjee could afford to humanise him. What made Banerjee's vision particularly riveting was that as Byomkesh, Rajput managed to capture a boyish charm, his face adorned with a unibrow, that underscored the trademark detective cockiness with a youthful eagerness. He played Byomkesh equally with panache and hesitation. The grins felt justified as did the haste to prove himself. In Detective Byomkesh Bakshy!, Banerjee and Rajput envisioned a rookie detective who subverted the larger-than-life reputation of his future self.
In the film, Banerjee constantly emphasises his ordinariness: a man who throws up at the sight of blood, someone who endlessly sulks when outsmarted. The 34-year-old Rajput who tragically passed away last Sunday, makes for inspired casting, not least due to his build, but also because his inexperience as an actor seemed to inform the authenticity of his character. That the answers in the film throw up more questions is one of the things that Banerjee manages to get away with given that Byomkesh's eventual destiny is no secret to the viewer. However, what remains unknown to us is how he manages to get there. It is in the detours that the director, working on a script co-written by him and Urmi Juvekar, chooses to locate the film.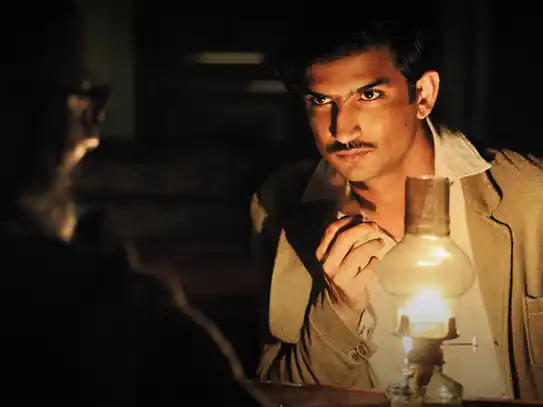 Yash Raj Films

Adapted from two Bandyopadhyay stories – Satyanweshi (1932) and Arthamanartham (1933) – Detective Byomkesh Bakshy! introduces him to his coterie, who include his sidekick Ajit (played gamely by Anand Tiwari), househelp Putiram, and love-interest Satyavati. The case Byomkesh is given to investigate starts off as a harmless investigation into the murder of Ajit's father but soon assumes greater proportions. Set in 1942 Calcutta in the backdrop of World War II, the film's plot, rendered sexily and stylishly, is tied together by the secrets and betrayals of a politician's family. It is supplemented by the suspicious motives of Byomkesh's landlord (Neeraj Kabi, having an inordinate amount of fun), the shadow of Chinese drug dealers, freedom fighters, and the threat of the Japanese infiltrating the colonial city. There's ample bloodshed, dead ends, double identities, and deceit in store for Byomkesh. The narrative, stacked with red herrings, goes around in circles – a feat, considering it released at a time when Hindi film audiences were far less kind to experiments even if they were backed by Yash Raj Films.
The movement in the film comes instead from its atmospheric quality: Banerjee crafts Detective Byomkesh Bakshy! as a feast for the senses. A masterful opening shot of a tram journey with an out-of-focus Rajput establishes Calcutta as a dangerous hunting ground, an era meticulously recreated by the film's production design. The infectious soundtrack, crammed with charming jazz, rap, and thrash metal, lends the film a distinct flashiness which goes perfectly with its noir sensibilities. A climatic action set-piece that unfolds through freeze frames and wicked shadowplay turns grime and sweat into cheeky ballet. And the film's dialogue, spare and to-the-point, doesn't shy from occasionally winking at itself. Take for instance, the scene where Satyavati tries to convince the detective to continue working on the case. The timing couldn't be terrible: Byomkesh has just found out that he was on the wrong path the whole time and is lying in bed, his eyes covered with a piece of cloth. "Why me?" he asks. "Because you can see everything" she answers.
Like Rajput in the film, it's hard not to let out a chuckle.
Arré Recommends: If you've liked Sushant Singh Rajput in Detective Byomkesh Bakshy!, here's a watch-list.
Sonchiriya: Rajput has possibly the least colourful role in the film, otherwise populated by the haunted Manoj Bajpayee, a violent Ashutosh Rana, and a manic Ranvir Shorey. But as Lakhna, the moral centre of a gang of baghis pondering over whether they should search for their souls, the actor imbued his role with a tragic righteousness without which the search would have been futile in the first place.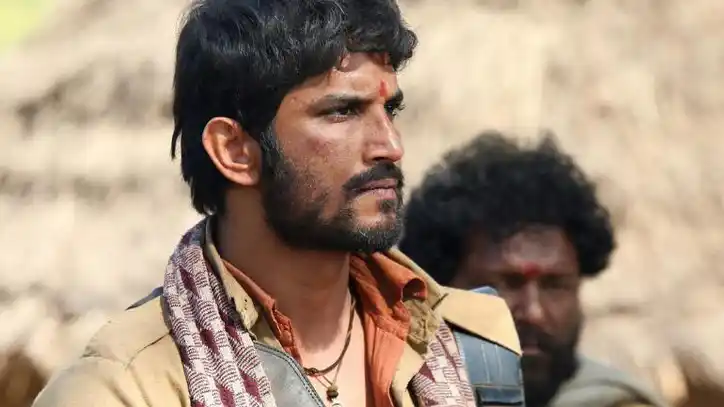 RSVP Movie

Shuddh Desi Romance: In this pleasant rom-com, Rajput stood up against Indian morality and millennial flakiness with a flamboyance that didn't just make a solid case for his easy screen presence but also sought to question the inherent masculinity of a romantic lead.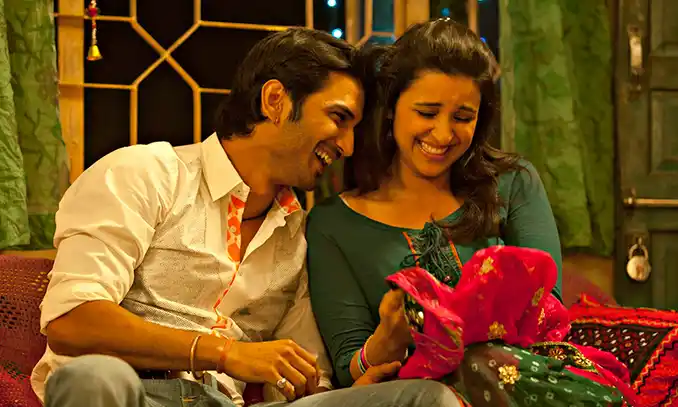 Yash Raj Films

MS Dhoni: The film might be remembered as a successful experiment but it's often easy to forget that the success and the experiment would have both been impossible without Sushant Singh Rajput's career-defining turn. The actor's performance, an achievement in transformation, single-handedly made the film.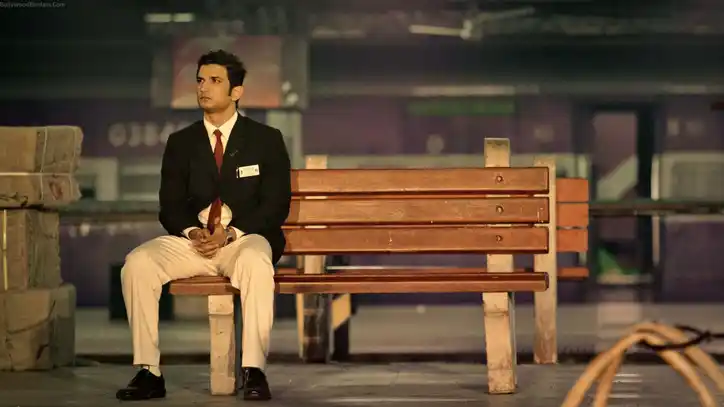 Fox Star Studios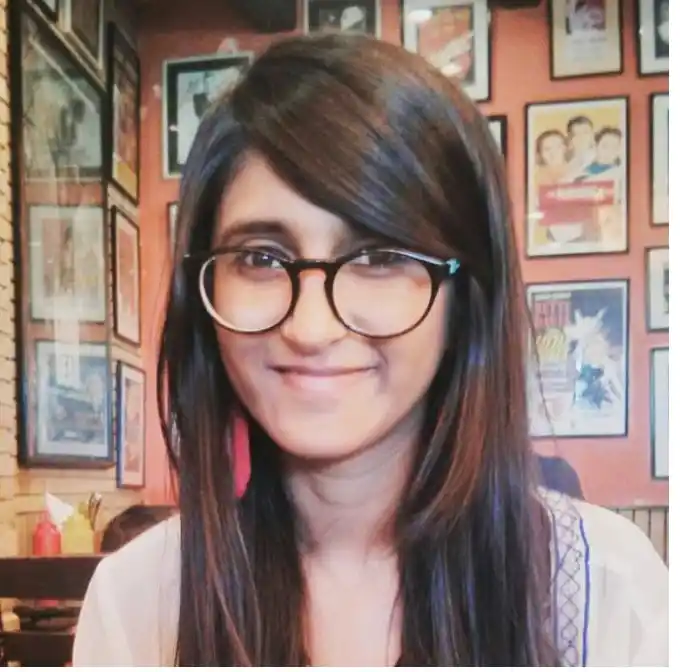 When not obsessing over TV shows, planning unaffordable vacations, or stuffing her face with french fries, Poulomi likes believing that some day her sense of humour will be darker than her under-eye circles.