As India goes on a statue-building spree – with the ₹2,989 crore Statue of Unity and a proposed one of Lord Ram in Ayodhya – it's time to take a look at the role these inanimate figures have played in Bollywood films as diverse as Geet Gaya Patharon Ne and Ishq.
I was randomly scrolling through my Facebook timeline when a screenshot that a friend posted from the 1953 film Statues Also Die caught my attention. My interest didn't arise because I'd seen the film or liked it. Instead, it was the dialogue on the image: "When men die, they enter history. When statues die, they enter art." Before I knew it, I'd let out a chuckle.
The cause of my amusement was in India's headlines. The past few days have been dominated by a frenzied, continuous debate on the ₹2,989 crore Statue of Unity – a massive figure of India's first Deputy Prime Minister, Sardar Vallabhbhai Patel – which is now the tallest in the world. I can't vouch for whether this statue will actually enter the pantheon of great art someday or whether it will be granted some UNESCO award that we'll come to know through early morning WhatsApp messages.
Of course, one statue deserves another – Samajwadi Party leader Azam Khan wants the Statue of Unity to be succeeded by a Lord Ram statue. Seems legit, considering statues have always been a great Indian pastime. In fact, there's no better evidence than Hindi cinema. It's funny how statues have seldom acted as mere props in films even though they've consistently been relegated to the background.
My earliest recollection of statue-spotting was in the song "Tere Khayalon Mein Hum" from Geet Gaya Patharon Ne (1964). As a child, the scene in which Jeetendra is trying to sculpt his masterpiece, oblivious to Rajshree's charms, left me intrigued. I'm not certain whether it heralded my own obsession with statues in Hindi films, but Jeetu ji's obnoxious self and Rajshree's forlorn and forsaken figure had the ability to create one of the most romantic statue-moments in Bollywood.
You could say, in Hindi cinema, statues have been as important as character actors, except they're a bit more shy than real people.
Then there was Ishq (1997) that featured an anatomical perversion of a statue, but which also ended up paying a hat-tip to the mythical stories behind Taj Mahal. In the film, when Razzak Khan, who plays the Nawab of Agra sees the delicate creation, he decides to reward Deven Verma, the sculptor, by cutting off his hand. One can only assume Razzak Khan was part of the "Tukde Tukde" gang.  
In Geet Gaya Patharon Ne and Ishq, statues were almost like a third wheel. Even though they were a significant part of the proceedings, they were hardly afforded centre stage; their roles forgotten simply because they were not made of flesh and blood.
Statues have been used as generously in art films as in hardcore masala films and in a variety of ways. In some films, statues have helped foster fantastic bonds between the parent and the child. In Sapoot (1996), Kader Khan was fond of playing the statue game with his daughter to strengthen their relationship. However, this statue game hasn't always yielded such happy results: In Darna Mana Hai (2003), Aftab Shivdasani uses the power of this game to exert his power over his college, impress a girl, but ultimately faces the brunt of reducing people to a voiceless statue.
Statues, like our filmi superheroes also come with their own superpowers. Remember Mr. India (1987), where Amrish Puri's cronies were beaten black and blue by using the statue of Lord Hanuman as a weapon? But even that paled in coolness quotient when compared to Sai Baba's statue in Amar Akbar Anthony (1977). After all it immediately cured Nirupa Roy's blindness.
But perhaps, my favourite statue plot-twists in Hindi cinema is the "Ahalya factor", where humans transform into statues and vice versa. In Geeta Mera Naam (1974), Sunil Dutt displays a fetish for turning his foes into statues. Meanwhile, in Prem Shakti (1994), which rips off the plot from Mannequin (1987), Karisma Kapoor is turned into a statue who is forced to wait for her lover, Govinda to free her from the curse. Despite the straight-up lift of the premise, it requires a certain kind of inventive imagination to come up with a backstory as ridiculously entertaining as this.
A close second is probably in the set-ups where statues have acted as a solid wingman. In Coolie (1983), Rati Agnihotri confesses her love for Amitabh Bachchan as a statue, that is in fact, him. In Sholay (1975), Dharmendra hides behind the statue of Lord Shiva to coax Hema Malini to marry him. And then there's the classic scene from Mughal-e-Azam (1960), where Anarkali has to pretend to be a statue while Prince Salim unveils it using an arrow. It's a matter of life and death, and yet Anarkali doesn't move. In fact, this is where the first few lines of the romance between Salim and Anarkali get written – all because she is unmoving, even in the face of death.
You could say, in Hindi cinema, statues have been as important as character actors, except they're a bit more shy than real people. But the value of their contribution has always remained an afterthought. Is it any wonder then that they have become larger than life now? Maybe, this is a suitable revenge.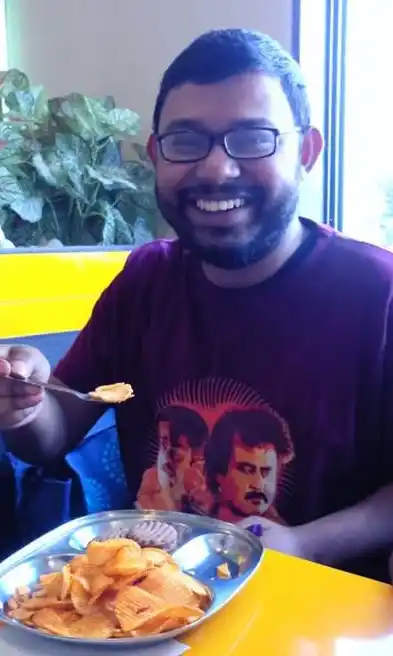 Sayantan Mondal is an instructional designer and writer from Pune. When he is not busy at work, he likes to watch movies, make memes and hunt zombies. He also has a doctorate degree that he uses to ward off evil and other supernatural beings.