Mithun Chakraborty's son Mimoh, who is getting married this weekend, has been accused of rape by a Bhojpuri actress. But like in the case of other Bollywood sexual offenders, he will most likely go scot-free with celebrities coming out in support.
Yesterday, a district court in Rohini ordered for the registration of an FIR  against Mithun Chakraborty's son Mahaakshay Chakraborty (popularly known as Mimoh) and his wife Yogeeta Bali. The decision came after a Bhojpuri actress filed a chargesheet accusing Mimoh of rape, cheating, and miscarriage without consent. According to her complaint, the actress had been in a relationship with him since 2015 and had been raped by Mimoh after he called her over and spiked her drink. She further claimed that he was raping her for four years on the pretext of marriage and had even given her abortion pills after she got pregnant.
Twenty four hours since, there has been a studied silence from the Chakrabortys. Neither Mimoh (who is getting married this weekend) nor his mother, who has been accused of threatening the complainant, have responded to the allegations or even acknowledged it.
With a formal case yet to be filed, the narrative dominating the coming days will follow a familiar trajectory: If Mimoh does decide to speak out, he will promptly refute the accusations. Several Bollywood celebrities or well-wishers will come out in support and provide sweeping declarations of his innocence. They will vouch for his great personality and claim that the fabricated accusations are an attempt to derail his career, even though Mimoh is yet to act in one watchable film. Soon after, the case will be promptly forgotten. If by chance, any action is taken against him, he will still be acquitted. The verdict will be clear: He was the victim.
Mimoh isn't the first celebrity to be accused of sexual harassment and he certainly won't be the last. But, regardless of how disturbing the allegations are, one thing is for certain: men like Mimoh will remain confident of getting away with it. Just like Shiney Ahuja.
Mimoh isn't the first celebrity to be accused of sexual harassment and he certainly won't be the last.
Back in 2009, Ahuja's 18-year-old maid accused him of gagging and raping her. Despite threatening to kill her if she reported the rape to anyone, the girl filed a complaint that led to his arrest. At the time, the actor had denied the allegations and claimed that he had "consensual sex" with his maid, even though forensic reports confirmed an assault. Two days later, he backtracked on his admission and said he was being framed. A year later, the maid mysteriously turned hostile. Despite claiming that the rape didn't happen, the actor was still given a guilty verdict based on circumstantial evidence. And, even though he was sentenced to seven years of rigorous punishment, he was out on a bail a year later.
During that period, several celebrities came out in the actor's support and Arshad Warsi went as far as accusing Indian courts of "targeting actors." After bagging a film after his acquittal, Ahuja himself went on record admitting how warmly his cast members — Anil Kapoor, John Abraham, and Naseeruddin Shah — weclomed him.
Similarly, Sooraj Pancholi who was charged with abetting the suicide of his former girlfriend Jiah Khan was lovingly launched in Bollywood by none other than Salman Khan. In the letter that she left behind, the actress mentioned undergoing an abortion during her relationship with Pancholi and the chargesheet filed against him also revealed that it was Pancholi who had extricated the foetus with his own hands and disposed it in a dustbin. And, yet, Bollywood comfortably managed to shield him against these accusations and sweep them under the carpet.
It's precisely this culture that affords men like Mimoh the conviction of getting away scot-free, their lives and celebrity status (although most of these actors can hardly boast of a career) untainted. Despite the fact that being celebrities, their lives are under the spotlight and their actions, constantly scrutinised, no matter how heinous their transgressions are, their support system aka Bollywood will ensure that they will be justified, trivialised, and ignored. It's how the rape charges against Madhur Bhandarkar and Jeetendra were completely dismissed. It's why actresses hesitate to speak out against sexual harassment in the industry.
It's worth noting that it was also a similar culture that allowed Harvey Weinstein to thrive in Hollywood and prey on young actresses with impunity for as long as twenty years. But if the Weinstein expose should teach Bollywood anything, it's that there's only so much they can turn a blind eye to.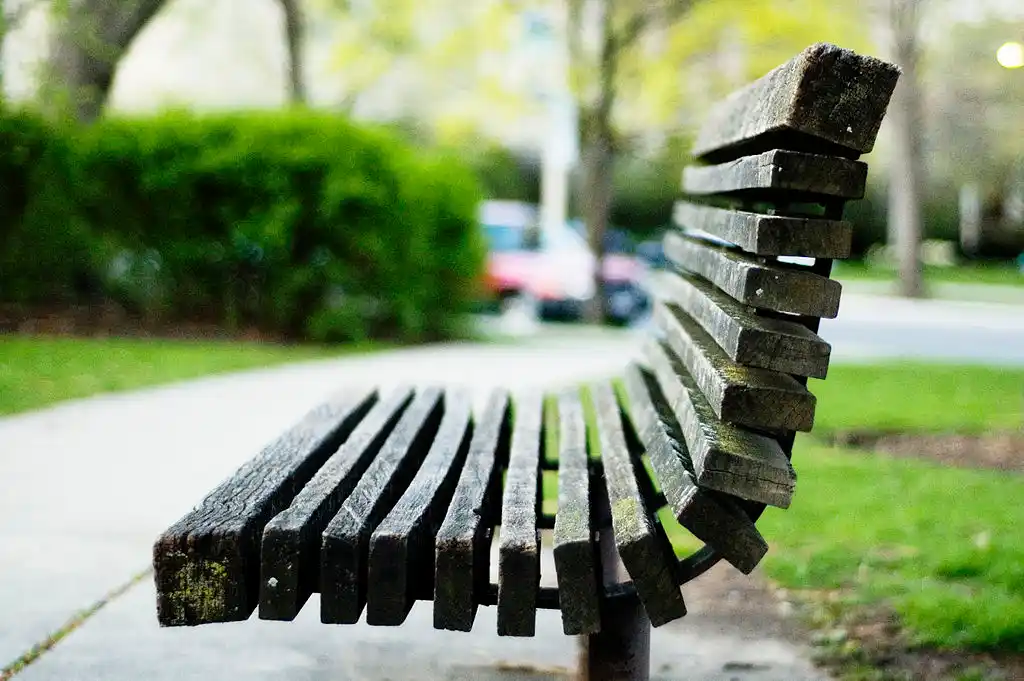 The Arré bench delivers stories that mattress. It hasn't achieved much sofar. But it's getting bedder.