In between Nirupa Roy's martyred mom and Farida Jalal's laissez-faire approach to parenthood, very few Bollywood films have dared to narrate stories of motherhood with the nuance and sensitivity —and sometimes the humour — they deserve.
Years ago, I remember watching a Karan Johar interview where he spoke about how his mother almost irrationally believed that he deserved to be a hero. "Maa to pagal hai," he had concluded, punctuating this anecdote with the filmy punch it deserved. I remember looking back at my mother and wondering what sort of maas he was talking about, where they could be found, and if I could borrow one.
My mother was not this version of pagal. My brother had once drawn a picture of our mother for a school competition. It was stick figure of a woman who stood alone, tall and imposing, one arm on her waist while she held a mustache on her face made of her braid. Around her was a globe that represented our world. It was the most potent representation of what a mother meant to us – a graceful womanly figure who held the figurative mustache (and everything it stood for) on her face, while she kept our world together, single-handedly, without ever losing her poise.
My mother, a single parent with a fiery will and no-nonsense attitude, has always been the woman to break all stereotypes. She made a life out of defying everything Bollywood (and Karan Johar) ever told us about mothers. While her devotion to us remains inviolable, it rarely translates into blind praise. If anything, we have always trusted her to be our worst critic, saying things that nobody else would ever say out loud; she has been the reality check we need. All the while being the strongest support system we could have ever hoped for, fighting everyday battles with the ease and proficiency of a seasoned warrior. It is no wonder that my idea of what a mother means found resonance in a stick figure that my brother had drawn and not in the social-media friendly version of maa that is served and circulated.
I have spent an inordinate amount of time trying to find my mother or at least bits of her on our screens. And I have largely failed. Mostly because Bollywood has always been too tame to unpack what it deems a safe, sacred relationship, rarely acknowledging the fact that our relationship with our mothers is complex and multi-layered and often impacts us at levels that we rarely process. In the rare instances where a depiction defies stereotype, it usually comes saddled with extenuating circumstances, failing to embody the extraordinariness of ordinary motherhood.
In mainstream cinema, while Nirupa Roy was getting a bad rap for making mother into devis they didn't want to be, it was Farida Jalal's successive portrayals of cooler, new-gen friendly (but largely useless) mothers on screen that was slowly destroying the spine and nuances of motherhood.
This is the reason why sometimes a stick figure is a bigger celebration of motherhood than a thousand caricatures.
My quest, however, has not been entirely futile. Few have dared to narrate stories of motherhood with the nuance and sensitivity —and sometimes the humour — they deserve. None of these depictions can traverse the length of such complexities, but each of them has a bit of my mother. And for me, that makes them my favourite depictions of mothers on screen.
I had tears streaming down my face while watching Ashwiny Iyer Tiwari's Nil Battey Sannata not because it was designed to be a tearjerker (it wasn't), but simply because in every determined step that Swara Bhaskar's character takes while believing what's best for her daughter, I saw my mother. Calling bullshit on teenage tantrums – my mother. Not giving in to emotional blackmail – my mother. Stepping into a DM's bungalow to find the best career path for her daughter without even an iota of fear or embarrassment – totally my mother, who has a long and impressive (and embarrassing, if you ask my teenage self) history of accosting anyone she thought might have an advice for our careers, including the one gloriously memorable time when she barged into the green room of a rather famous danseuse, just so that she could get me admitted into her Kathak school.  A quaint little movie, Nil Battey Sannata places a mother-daughter dynamic in a strikingly everyday setting and reduces the story into what motherhood often truly is – a delicate balance between tact and affection, between tough love and tender inclusion, between experience and opinions.
Like Nil Battey Sannata's Swara Bhaskar, my mother has often steered me in the right direction and like Kapoor and Sons' Ratna Pathak Shah, she has often struggled to come to terms with our choices. Pathak's wonderful portrayal of a deeply flawed mother who struggles to accept her son's sexuality, the journey she makes between shock and dismay to a grudging but gentle acceptance, is painfully visceral. And for once, the film does allow us to hide behind false ideals and patronising deification of a mother's pain. In her I saw a different side of my own mother – the one who struggled with our choices every time we strayed from the beaten path, every time we quit our "safe" jobs and turned to "weirder" careers, every time we refused to be normal.
However, my most favourite depiction of a mother, is a frolicking version replete with humour and endearing normalcy. Bareilly ki Barfi focuses on the beautiful, unconventional relationship between a father and daughter. But for me, it was the mother who kept everything together. Seema Pahwa's hilarious take on a mother who grumbles about her daughter's "lifestyle" and is insistent on finding a groom for her ASAP, ostensibly ticks all the boxes of a stereotype. And yet, beneath this conventional garb, is a working mother who is extremely tolerant of her daughter's choices, never really interferes with how she chooses to lead her life. In Pahwa, I saw the side of my mother that happens to be my favourite. The one that worries about my marriage but has also mastered the art of keeping the nosy relatives at bay. The one that supports all my choices with occasional disapprovals that are all clearly put on – an attempt to be a mother she thinks she is supposed to be but clearly doesn't believe in being anymore.
Then, for all the Farida Jalals of the world, the truly cool mother is the one who knows how to retain her humanity and humour. This is the reason why sometimes a stick figure is a bigger celebration of motherhood than a thousand caricatures. One arm on her waist, a braid moustache on her face.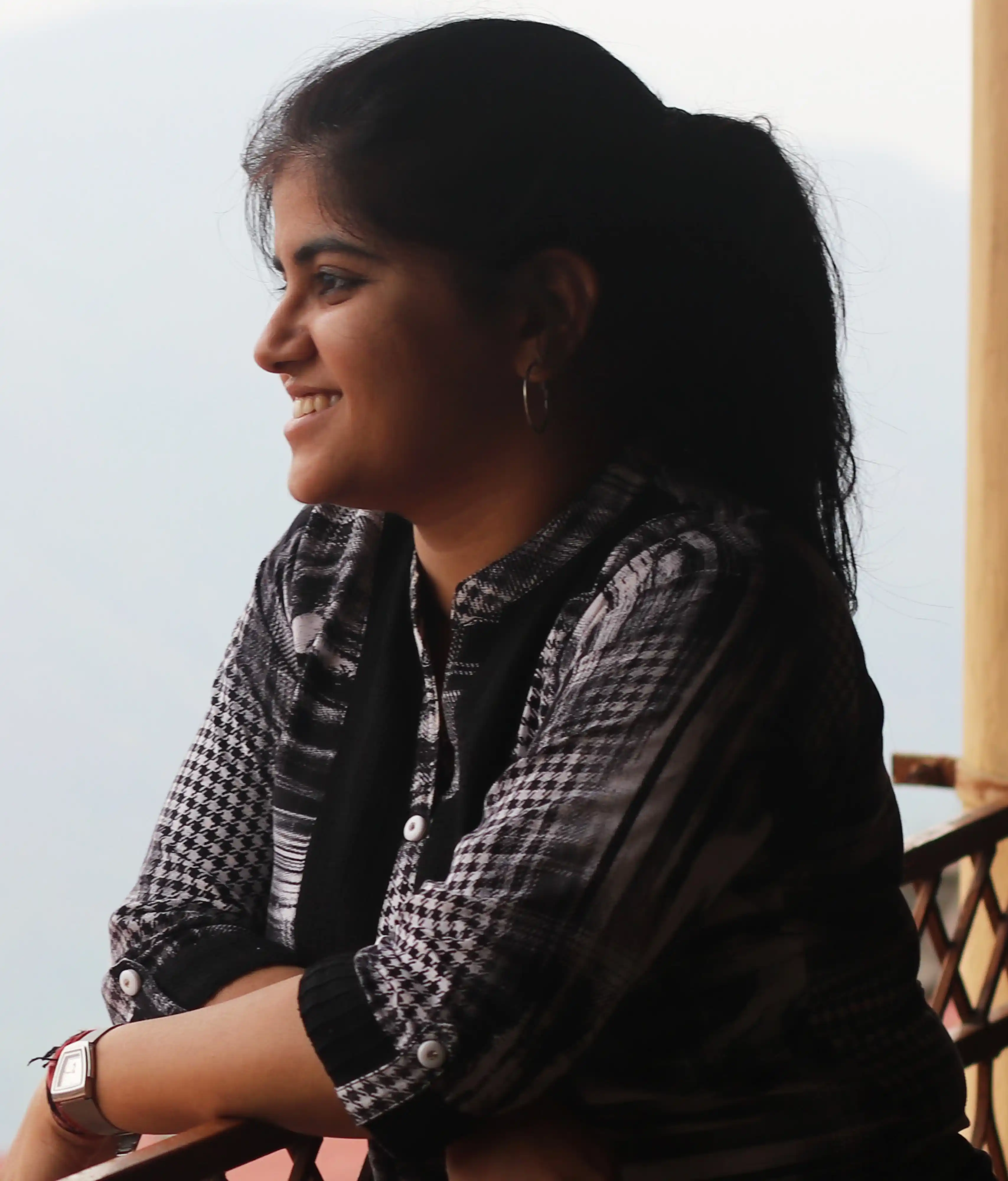 Runjhun Noopur is the author of the wacky happiness book, Nirvana in a Corporate Suit. She writes, talks, eats, and inserts oxford comma, mostly in that order. She also likes to believe that she can teach people all about happiness.