It's 2019 and yet in some of the year's biggest scripts, actresses continued to play second fiddle. Save for Gully Boy's Safeena, most of them were devoid of a personality. In one of the highest grossers of the year, Kabir Singh, Preeti exists only to get exploited, and in Kesari, we still don't know if Parineeti Chopra is a ghost or a memory.
In the last six months, which makes up the first half of 2019, Bollywood churned out close to 50 Hindi films. The slate of films and roles on offer were a clear indication that the industry is evolving. For the first time in years, Yami Gautam – an actress whose filmography can be best described as playing the token "brutalised or dead girl" (Badlapur, Kaabil, Action Jackson) – didn't end up dying or getting brutalised in one. In Uri, Gautam just played an undercover agent with really not much to do, which at this point, should be considered progress. Speaking of which, Bollywood also welcomed back director Soumik Sen – accused of sexual harassment last year – with the pointlessly boring Why Cheat India, proving that even outsiders deserve innumerable second chances. And just to balance things out, Tiger Shroff let his leg muscles do the acting in yet another big-budget vehicle even as female representation continued being a joke in Bollywood.
Perhaps, the best evidence of how Hindi films have gone out of their way to restore our faith in the industry can be gleaned from the criminally limited screen time that actresses were permitted to have in some of the year's biggest scripts. At least, in the first six months, Bollywood outdid itself when it came to ensuring that female actors get accorded the same treatment as a second-hand lamp from a neighbourhood furniture market. After all, what's not to admire about Hindi film writers being experimental and ambitious with their storytelling but still being unable to write a coherent character arc for a woman, even in 2019?
The slate of films and roles on offer were a clear indication that the industry is evolving.
Given that this is a season for half-yearly report cards, I decided to draw up a list of the ten worst offenders – films that released between January and June of this year, comprising the most bizarre, ridiculous, and downright exploitations of not just a female presence but also of an actress. These movies are ranked by worst offenses to quite bad ones, keeping in mind the length of the role, whether the actress is given dialogues, how replaceable the character is with an inanimate object, whether her presence depends on the existence of the hero, and to what extent the character exists only to serve the hero. Nine out of these 10 films are written by men:
Barkha Sengupta in PM Narendra Modi: Barkha Sengupta appears in PM Narendra Modi, aka this year's most useless contribution to the propaganda genre, for exactly one scene and has zero dialogues. In the sequence, a young Narendra Modi's (Vivek Oberoi)'s parents come to her house to fix their wedding. All goes well until Modi announces his decision to become a sanyasi and not a husband. The camera pans on the actress's frowning, grief-stricken face for exactly a second, before completely forgetting about her. Sengupta could have asked her wax statue to fill in for her in this scene and there would have no way of knowing. To paraphrase Paresh Rawal's sentiments from Uri: This is the new India, that will cast an actress in a film and ignore her as well. 
Last word: Barkha Sengupta's role wouldn't exist if PM Narendra Modi had no hero.
Achint Kaur in The Tashkent Files and Kalank: It's not a good year to be Achint Kaur. The actress acted in two wildly contrasting back-to-back outings and was reduced to an afterthought in both of them. In Vivek Agnihotri's film, Kaur, like Sengupta in PM Narendra Modi, was not given a single dialogue. What makes the situation more infuriating is the fact that Agnihotri chose to have Kaur throughout the film: Her job was limited to playing wife (the film gives her no identity beyond "Mrs Natarajan') to Naseerudin Shah's Mr Natarajan by glaring and smiling on demand whenever her husband hatched an evil plan. Even extras in a film get to do more than what Kaur got to bring to the table in Tashkent Files.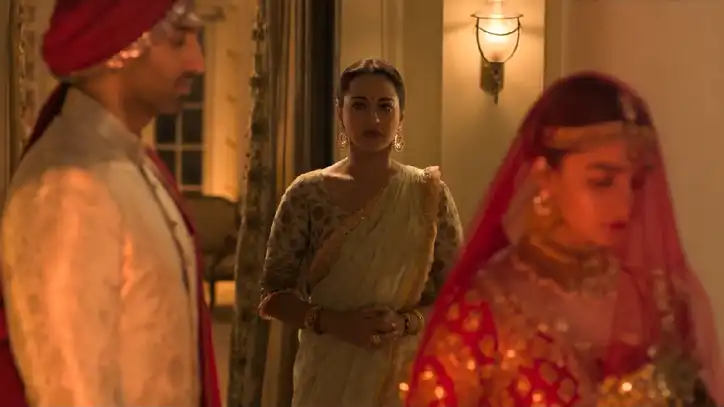 Kalank has Achint Kaur playing a human version of Google Maps.

Fox Star Studios/ Dharma Productions/ Nadiadwala Grandson Entertainment
Things got only slightly better in Kalank, where Kaur played a character who had three dialogues. Clad in all-white (she could have very well been an ancestor of the Abbas-Mustan family), Kaur's Saroj is the official nanny of the Chaudhry family. The purpose of having Saroj in the film is for her to shadow Roop (Alia Bhatt), the new daughter-in-law whenever she steps out and warn her when she arrives at the wrong destination. Basically, Kalank has Kaur playing a human version of Google Maps. Bonus: She is the first person to get killed off in the film's climax.
Last word: Achint Kaur wouldn't have a role in Tashkent Files without the hero, but might still have a pointless existence in Kalank.
Disha Patani and Sonali Kulkarni in Bharat: It's not enough that the 44-year-old National Award-winning actress, Sonali Kulkarni, is reduced to the background, playing the stock teary-mother-devoid-of-an-identity to 53-year-old Salman Khan for one half of Bharat before being conveniently killed off. Or that Salman Khan plays the eponymous titular character from the age of 18 until 70. Bharat goes one step further and also gifts him a love interest, Radha (Disha Patani) who is so replaceable that it makes Vijay Shankar's standing in the Indian cricket team look good. Her arc in the movie is limited to one sexually suggestive item song followed by a goodbye dialogue that goes "Kisi bhi Radha ko uska Krishna nahi milta." Are most Hindi film screenwriters still allergic to seeing a woman character as a person instead of a shoddy device?
Last word: Neither Disha Patani nor Sonali Kulkarni's roles would exist if there was no Bharat.
It doesn't take long for it to dawn that Kabir Singh doesn't see Preeti as a person. Instead, it views her as a male fantasy.
Kiara Advani in Kabir Singh: Whatever little we learn of Preeti in Kabir Singh is only informed from the hero's perspective. We never seem to be fully able to read Preeti or get to know her. Here's what the movie never tells us about Preeti: What are her likes and dislikes? Did she ever realise that she mistook violence for love? Did she become a doctor? It doesn't take long for it to dawn that Kabir Singh doesn't see Preeti as a person. Instead, it views her as a male fantasy missing for over 90 minutes in a supposed "love story".
Last word: Kiara Advani's character wouldn't exist to get slapped if there was no hero in Kabir Singh.
Gul Panag (and her unnamed girlfriend) in Student of the Year 2: Gul Panag and gay women are the latest victims of Dharma Productions' performance of progressiveness. Student of the Year 2 has the actress play a gay coach, a scenario that isn't at all subtle about being an outright woke fantasy. Neither is Panag shown coaching the students for the inter-school competition (Ironically, girls don't play sports in SoTY 2) nor does her orientation have any bearing on the proceedings of the film. Panag, who gets not more than three scenes, is written in the script only for one offensive "coming out" sequence that mines comedy from Rohan (Tiger Shroff) being tricked into making a move on Panag and being admonished by her unnamed girlfriend, who promptly disappears after this scene. 
Last word: Gul Panag's role could not exist in the universe of Student of the Year 2 if it had no hero. 
Isha Talwar in Article 15: Article 15 has arguably, the most surface-level description of a female lead in a Hindi film this year. In one of the opening scenes, Ayan (Ayushmann Khurrana) introduces Aditi (Isha Talwar) as someone who "writes on human rights and equality". It's shallow not only because we never see Aditi writing on either of the subjects but also because this choice of profession is used to ultimately serve the film's hero and not her identity. Moreover, the problem with Aditi is that she is reduced to such a helpless periphery character (much like Sayani Gupta's Gaura), even when the film's universe provides ample scope for her to be more fleshed out. There's no better evidence of the second-hand treatment meted out to Aditi than in Article 15's penultimate scene where it is Ayan who educates (rather bizarrely) a young girl about rape and reveals that her brother raped a young girl. Aditi is only made to look on. 
Last word: Isha Talwar's role wouldn't exist in Article 15 without its hero.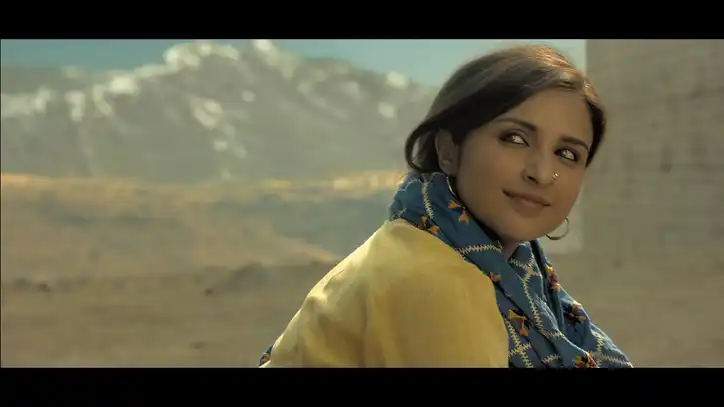 ParineetiChopra's generic and forgettable supportive wife act is a filmi equivalent of any Shutterstock stock image.

Dharma Productions/ Cape of Good Films/ Azure Entertainment/ Zee Studios
Parineeti Chopra in Kesari: In Kesari, a flashback has to be manufactured in the narrative to even entertain the idea of a female presence. This is the kind of film that believes that it's unacceptable to have a war film without a love-ballad, and a love-ballad without a young actress romancing an actor twice her age. Chopra's generic and forgettable supportive wife act is a filmi equivalent of any Shutterstock stock image. What's worse is that Kesari's writers don't tell us whether she is a memory or a ghost. 
Last word: Parineeti Chopra's role wouldn't exist if Kesari had no hero.
Mouni Roy in Romeo Akbar Walter (RAW): This is the second inconsequential role Mouni Roy has been saddled with, after last year's Gold. This time around, the actress plays an undercover cop whose only assignment seems to reappearing on screen whenever her boyfriend needs to be mothered, kissed, or when the movie needs a romantic ballad.
Last word: Mouni Roy's role wouldn't exist in RAW without its hero.
Kalki Koechlin in Gully Boy: Every time I watch Gully Boy, I become increasingly convinced that it is a wonderful yet frustrating film. On one hand, it has Safeena (Alia Bhatt), a fully realised female lead whose distinctive personality doesn't exist at the mercy of the amount of screen time Gully Boy accords her. And on the other hand, it has Sky (Kalki Koechlin), a stock manic-pixie privileged girl who is stripped off all individuality. Unlike Koechlin's similarly brief turn in Zindagi Na Milegi Dobara – another Zoya Akhtar outing – where her role eked out humanity in a stereotype, Sky is unbelievably vapid; all of her actions exist to humanise the hero. It might not be wholly inaccurate to suspect that the only reason Sky is a woman is because of that kissing scene. 
Last word: Kalki Koechlin's role depends on Gully Boy's hero.
Special mentions: Kirti Kulhari in Uri and Tara Sutaria in Student of The Year 2 whose edited-out roles puts the distress in damsel-in-distress.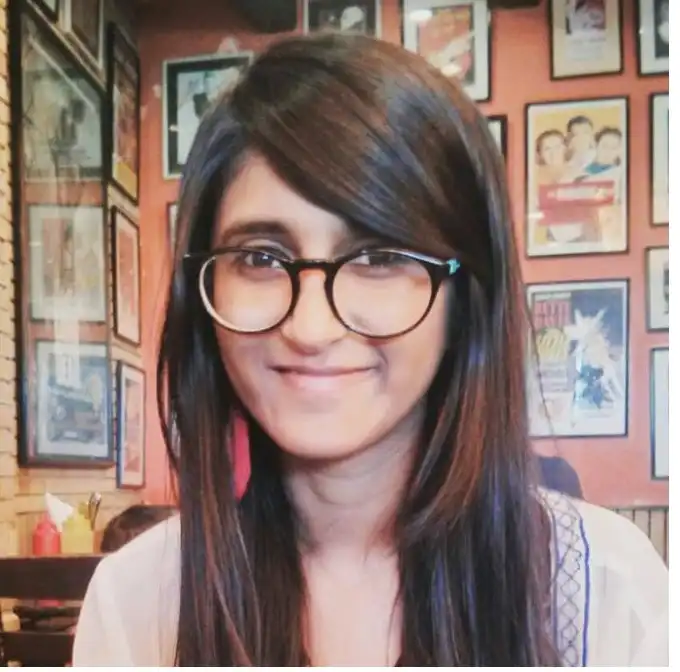 When not obsessing over TV shows, planning unaffordable vacations, or stuffing her face with french fries, Poulomi likes believing that some day her sense of humour will be darker than her under-eye circles.