Bollywood has its share of Kaizads, Miss Braganzas, and Mr Iyers. But I haven't found a single Mr Jha who chews paan more frequently than he curses the bourgeoisie in theth Bhojpuri.
In the college hostel that I live in, I can usually be found discussing useless Bollywood trivia with my peers. For instance, did you know that Raju Hirani named Rustam Pavari in Munnabhai after a friend? You'll find many a Rustam in Hindi cinema: Sometimes in the form of an overweight, cherubic boy named Kaizad, blinking behind his rimmed spectacles. You'll see him as the loudmouth Farhad who asks aunties their cup sizes for a living. The point is, you see Rustam or Farhad or Kaizad and you immediately know their cultural identities.
Similarly, there will always be a Miss Braganza in her pink pencil skirt, toting a bag from Causeway, and addressing everyone as "darling" almost by default. Miss Braganza's neighbour in the cooperative housing society will be a Mr Iyer, who works with the electricity board to support his family of four. Their landlords in Andheri are of course, a Deshpande family which looks like a Deshpande family. Don't even get me started on the Kapoors, Khannas, and oh, the Raichands who almost always live in a Delhi kothi, which could be in Janakpuri or Vasant Vihar, depending on what the movie is trying to say. They always have grand businesses and a grander sense of themselves.
But in the 21 years that I've spent hooked to cinema, I haven't found a single Mr Jha who chews paan more frequently than he curses the bourgeoisie. I haven't come across a 17-year-old Pooja who tops her school in Muzzaffarpur to join the Delhi University, and who bonds with rickshaw-pullers in Kamla Nagar in theth Bhojpuri, not without whining over how the "English-types" mistreat them.
I hate to admit this, but I secretly had hopes from Half Girlfriend. I know, I know, Chetan Bhagat wrote it, Mohit Suri directed it, and Arjun Kapoor acted in it… Well, 80 per cent disappointment came with Arjun Kapoor's mass murder of Bihari pride, the remaining 20 per cent was salvaged by Seema Biswas, playing the village matriarch, and Vikrant Massey, who played the best friend. (He had me at "Aur hum hain Shailesh Kumar Pandey.")
What stood out with these characters and actors was that you didn't need a "myself coming from village area" or an Oscar selfie with the house help at an upscale gathering as a testament to their Bihari-ness. Shailesh Bhaiya and Rani Sahiba are the people I look for in Hindi cinema – people that I know of but don't know. Just like I know Sushant Singh Rajput in MS Dhoni: The Untold Story. I cried tears of kinship for the six golden words, "Ye valentine-phalentine hum nahi maante," and for everything his coach Mr Banerjee did at his "rui maachh to cricket match" expeditions (to someone who's been taught by the real-life KR Banerjee, it meant the world).
I feel a sense of kinship that these states share owing to their treatment of, and at the hands of, the other 26 (hint hint, BIMARU).
I understand Bihar is a difficult identity to abide with in this country. It's rarely evident in terms of appearance and is way too fluid to identify from accent or lifestyle. In the two months of summer that I spent in Ahmedabad last year, I met countless south Indian autowallahs who'd ask me if I'm from the south and MBA students who'd hopefully ask, "Bangali?" in an all-too-familiar accent. Pharmacists in Nirlai Nagar and Mahesana that I worked with, wouldn't bother answering my survey (carefully designed in English and translated into Hindi) in anything but Gujarati. Thankfully, I had a colleague named Viral bhai to score dhokla points with them.
Common to all three of these instances, is the assumption of a cultural identity. The autorickshaw guys saw my dark skin, the MBA folks saw the feminist literature in my hands and the chai-sutta breaks, and the locals, well, they just saw themselves.  Funnily, I could only tell the MBA people about my hometown, Ranchi, because for people that came from Muzzaffarpur or Purulia or Bokaro Steel City, it would indeed be a big deal.
For everybody else, I was from Delhi. I'd implicitly decide which version of truth to share with whom. I told my Gujarati landlord, Bipin bhai that my hometown was Ranchi, only to be met with an "Aain? Shu?" But when I told him that I live in Delhi, he figured that he had to treat me well.
As someone with roots in UP and Bihar, and brought up in Jharkhand, I tend to blur the borders. But more importantly, I feel a sense of kinship that these states share owing to their treatment of, and at the hands of, the other 26 (hint hint, BIMARU). It's the way that Bollywood has brought our cultures to us, language is an important element, but what is often missing is an accurate portrayal of lifestyles.
Bipin bhai, for example, believed that Delhi was the land of the rich and powerful, but he had no idea Jharkhand became a separate state 17 years back. He was surprised I didn't eat litti chokha for dinner every evening and was shocked out of his wits that I had money to pay to have the whole room to myself. His knowledge was limited to that Biharis are poor migrants who steal jobs and do menial work everywhere. Not that I find anything wrong with it, but I had to use my Dilliwali voice to give him a correct picture of Bihar.
Maybe, if we're done fawning over the Kapoors now, it's time to put Sharma ji ka ladka on the screen. Except this time, he doesn't need to be malnourished to look the part.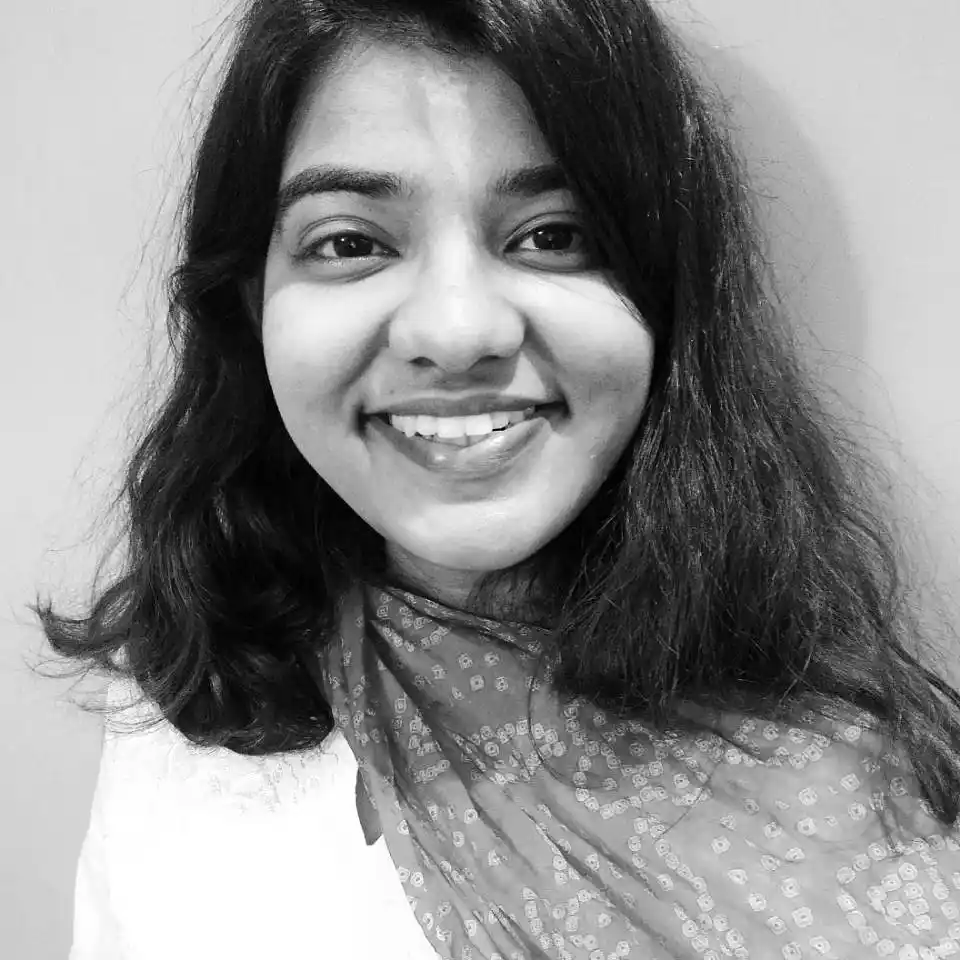 "The fact that there are more A's in her name than in her marksheet suggests that she should have been a writer who crunches numbers and not a number cruncher who writes."