You rarely enjoy an Abbas-Mustan film for reasons that are not embarrassing. There's no better evidence of that than Baadshah, a comic-action thriller that boasts of mistaken identities, magnetic shoes, and a private detective who is petrified of dogs.
You might like or hate an Abbas-Mustan film, but it's almost impossible that you could forget an Abbas-Mustan film. In a career spanning over two decades, the director duo, irrespective of what you might make of their filmmaking capabilities, have become a sort of an alternative genre of Hindi cinema, if not a secretly enjoyable institution. The brothers – hardly ever found more than five inches apart from each other, always championing the virtues of freshly ironed, white outfits – boast of an oeuvre that spans Indianised remakes of Hollywood suspense thrillers. These are films that remain distinguishable by how comical they are in intent, and at times, even in accomplishment. That's not to say that they haven't made compelling cinema or influenced the mainstream Bollywood narrative: With Baazigar (a remake of A Kiss Before Dying), they moulded an image of Shah Rukh Khan – then stereotyped as chocolate boy – as the villain, uncovering a side of him that made a case for the actor's versatility.
But when you look at their filmography as a whole, it's evident that any Abbas-Mustan film is often frivolity. These are after all, movies which derive tension from murders and conspiracies hidden inside tales of wife-swapping in exotic locations (Ajnabee), love-triangles on a cruise-ship (Humraaz), or aggressive sibling rivalries (Race). It's possibly why even loyal fans of these movies insist on coating their fondness as a sort of "ironic" appreciation, so as to not invite objections about the quality of their personal taste. Although that disclaimer is often redundant given that you rarely enjoy an Abbas-Mustan film for reasons that aren't embarrassing. And there's no other film that lives up to that reputation in the truest sense than Baadshah, a comic action thriller starring Shah Rukh Khan and Twinkle Khanna, which completes 21 years this week. True to tradition, the plot of Baadshah – inspired from Nick of Time and If Looks Could Kill – can be summed up in one line. It revolves around an assassination attempt that is eventually thwarted by the titular Badshaah (Khan), a puerile private detective, who is high on style, but low on clients. The film boasts of the usual Abbas-Mustan tropes: there's an unsettling last-minute revelation of a betrayal, reversal of sides, a case of mistaken identities, memorable villains, questionable sartorial choices, bizarre references (It claims Clint Eastwood is Bill Clinton's secretary at one point) and a reliance on gags to fill in gaps in the plot. It's an exaggerated film universe that comes replete with clumsy men and women, who talk in a sing-song cadence spewing one-liners and whose default body language is melodrama.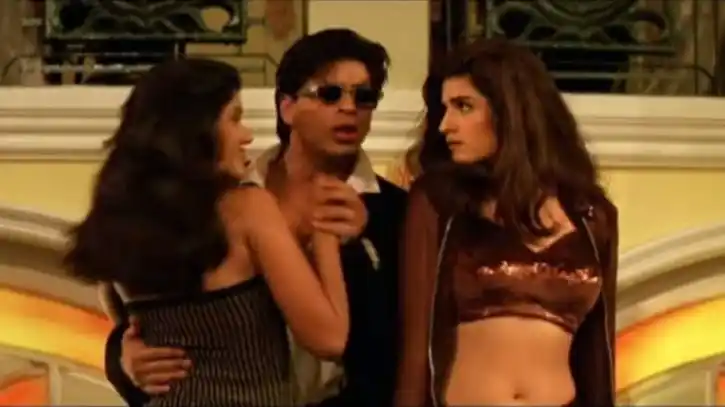 And there's no other film that lives up to that reputation in the truest sense than Baadshah, a comic action thriller starring Shah Rukh Khan and Twinkle Khanna, which completes 21 years this week.

Venus Records & Tapes/ B4U Entertainment
Even two decades later, the reason most people still remember Badshaah is due to its wholehearted commitment to ridiculousness. For almost three hours, Badshaah is one vivid set-piece, made up of multiple smaller set-pieces that rely on the unending confusion elicited by a game of mistaken identities, masquerading as a movie. Both the CBI, who is hell-bent on stopping the impending attack against Gayatri Bachchan (Rakhee), the saint-like Chief Minister of Goa, and Suraj Singh Thapar (Amrish Puri), the scheming business tycoon who wants her dead, make missteps while trying to outwit each other because the agent tasked with executing the mission – Operation Ma – happens to be code-named "Badshaah" as well. 
Connections and phone-lines intersect. And at one point, both of them mistake the private detective as their own agent, resulting in hilarious unintended consequences, one of which culminates into a gag where Baadshah cluelessly drives a car without knowing how its complicated and technologically advanced buttons work. In fact, much of the film's runtime is dedicated to such pranks: Baadshah opens with a cheesy set-piece about gambling and includes a prank about a girl being referred to as "Bachchi" actually turning out to be a child. 
Even two decades later, the reason most people still remember Baadshah is due to its wholehearted commitment to ridiculousness.
It's the kind of silliness that doesn't think twice before going all in. Take the fact that Badshaah, who is petrified of dogs, is made to stop midway in fear when he spots a dog while beating up one of the film's villains – the scene effortlessly flits between serious to outrageous. Or the picturisation of the title track, a perennial earworm, which involves Khan dressing up in a silver foil and black outfit, that can only be described as a parody of outfits. Or even, Badshaah's litany of cheesy gadgets that united the whole country in its appreciation, like a pair of sunglasses with a reflection of cards on them which were used to pull the film's first prank or magnetic shoes that helped the detective climb a wall sideways. 
More than anything then, Baadshah is proof that no one pulls off excess or has unadulterated fun while doing so, the way Abbas-Mustan do. The film's opening 20 minutes, that comprise the introduction of Baadshah is evidence enough: The sequence starts off with an upside down shot of a jeep pulling in at Club Royale, that instantly fixes itself in the next moment. It's followed by dramatic shots of footsteps, soundtrack to pulsating music, a rotating door, and finally Khan, emerging cooly donning a pair of black sunglasses indoors, fishing out a gun which he uses to… light his cigarette. It's near impossible to not find yourself enjoying the leaps of logic that the film takes, despite yourself. Even though it hasn't aged in a way that demands close attention, watching Badshaah, even now, is a deeply nostalgic exercise; an immediate hark back to the times when movies were all about an unabashed display of camp. There's something to be said about a film to manage to dominate pop-culture conversation – The nickname "Baadshah" stuck with Khan and the DIY "Machhar" version of the title track was a song that was sang by most kids – even before social media made memes out of movies. 
Perhaps, the key to the film's endurance then, is not as much to do with decoding its credibility, but its ability to take us back to a time gone by. Most of us I'm certain watched Baadshah before we became adults, remaining either enthralled at the sheer ingenuity of its climax or sold on the idea of adding "private detective" to our list of aspirational professions. Maybe some films exist to remind us of the memory of the people we used to be when we first watched them. Even two decades on, Baadshah remains a kingly reminder of the time when frivolity was a fact.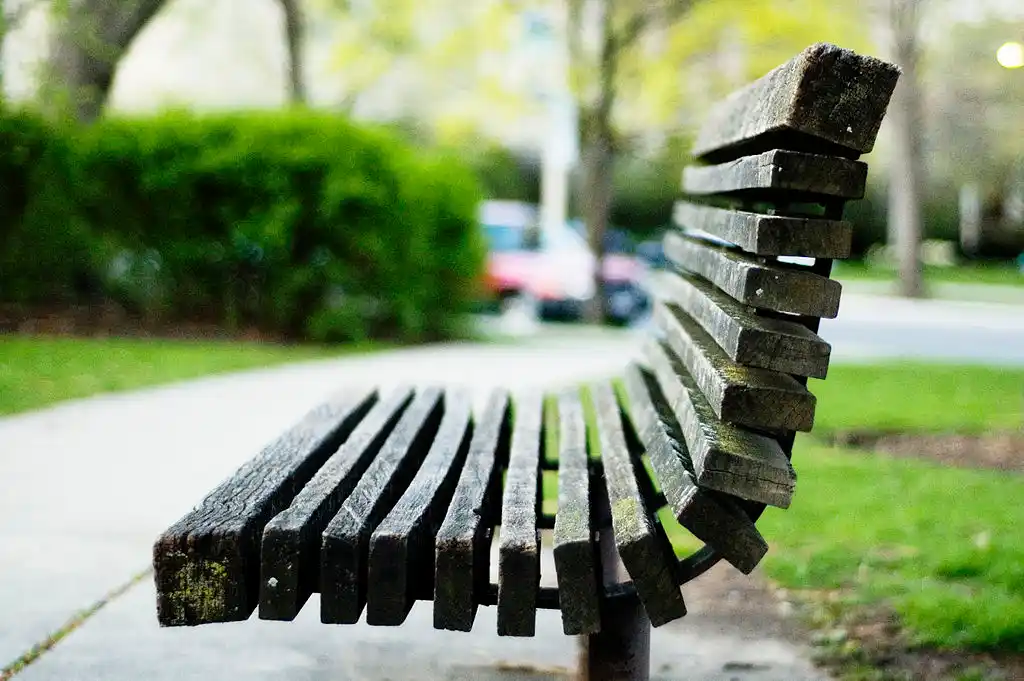 The Arré bench delivers stories that mattress. It hasn't achieved much sofar. But it's getting bedder.