Unlike what Yash Chopra and Sooraj Barjatya would have you believe, life doesn't move from musical number to fight scene to happy ending. Here are the four movie climaxes that Bollywood didn't want to show you.
Bollywood has made a career out of giving us happily-ever-afters. Whatever the genre, audiences can rest assured everything will be fine by the film's ending. But times have changed. In 2018, audiences like their movies with a hint of realism. We took four Bollywood hits from decades past and put them through a stern Bullshit Detector Test. Unlike what Yash Chopra, Sooraj Barjatya et al would have you believe, life doesn't move from musical number to fight scene to happy ending.
Here are the four movie climaxes that Bollywood didn't want to show you.
Dilwale Dulhaniya Le Jayenge
Raj and Simran's long train journey ends at the airport, where they take a plane to London. To impress Simran, Raj pretends to have ambition and takes over the Malhotra business empire, but he can't put up an act for long. Within two months, he's drowning in harassment suits and the company is facing bankruptcy. It gets so bad that he's forced to leave the country with his dad to evade the shareholders and the banks. Left on her own, Simran's #wanderlust kicks in and she finds herself an Instagram travel blogger. She sets off on yet another solo Eurotrip, and ends up meeting another Indian trying to find himself: Ranbir Kapoor's Bunny.
Hum Dil De Chuke Sanam
One week after the credits roll, Nandini comes to realise that Vanraj is the wrong choice for her. Not only is he addicted to Candy Crush, but is also an undercover BJP troll who spends most of his day fighting with random strangers on Twitter. Her plans to add a swing to their terrace are countered by his declarations of "Mandir wahi banayenge". Exasperated with her husband's extra-curricular activities, Nandini tries reconnecting with Sameer on Twitter, and finds out that he has now become a judge on Indian Idol who complains about azaans. However, her attempts to be reunited with her true love go down in flames when she fails to even clear the preliminary auditions with her songs about nimbudas.
Dil Toh Pagal Hai
Things go smoothly for Rahul and Pooja for a couple of years as they continue staging their dance performances. Until fragile masculinity and jealousy rear their ugly heads. Being outshined by Pooja in every one of their shows leads Rahul to suffer from a severe crisis of masculinity. "Am I really a man if I can't pirouette better than my girlfriend?" he asks himself, and distances himself from Pooja. Alone, and with his ego and mental health in decline, Rahul befriends an AI bot with a female voice, and starts talking to her day and night. She is smart, funny and beautiful, but the clincher for Rahul is that she can't dance and steal his spotlight. He returns to the stage and is about to ask the bot to move in, when he ruins it all by saying the two words guaranteed to turn off even a robot woman – Send Nudes.
Saathiya
Suhani recovers from the accident and goes back home to Aditya, only to find that her husband has been secretly shooting for the World Record for Most Unwashed Plates in a Sink, while training to attempt the same feat with pizza leftovers and popcorn packets on the couch. After trying unsuccessfully for some afternoon action, Aditya takes a nap so as to be out of the way while Suhani washes the dishes and makes the house habitable again. Just as she finishes, the bell rings. It's their landlord, who informs her that they have been evicted because Aditya had not paid rent for the last three months under the pretext of "YOLO". An enraged Suhani goes to confront Aditya, but she is interrupted by a familiar ting of a notification on his phone. His homsecreen informs him that he has a new Tinder match and Suhani's anger knows no bounds. She leaves in a hurry and as she is crossing the road, a car driven by a bro who's scrolling through his Instagram hits her…
Alright, maybe injecting a dose of reality into our favourite films leads to a dark place. Perhaps it would be better if we all went back to pretending 40-year-old men could regularly win over 20-year-old women if it means getting the happy endings we know and love.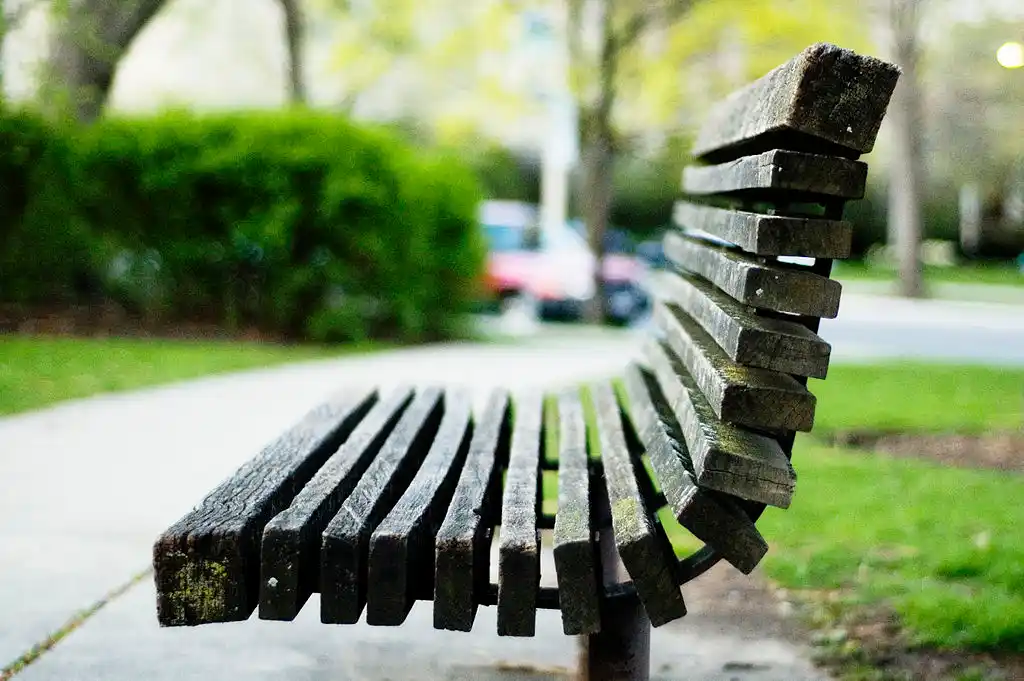 The Arré bench delivers stories that mattress. It hasn't achieved much sofar. But it's getting bedder.