Sriram Raghavan's Andhadhun is a brilliant urban noir thriller. The film is all about clever writing, top-notch execution, and hard-hitting social commentary – but it is also a triumph of casting, and an ode to actors.
Until Andhadhun, my favourite Sriram Raghavan moment was "Raabta" from Agent Vinod. The three-minute song shot in one surreal take evokes the feeling of a love ballad, but looks nothing like an archetypal Hindi love song. Instead, it's a surrealistic, heavy-duty action sequence: A number of things unfold simultaneously while an ensemble of people flit in and out of the frame. One of them is a blind female piano player, an unconcerned, silent witness to the mayhem, who also supplies it with a background score. Whether she was really blind or pretending to be indifferent, was left unexplained.
Five years later, Raghavan offers a darkly comic rejoinder with Andhadhun, headlined by another seemingly blind piano player. Like "Raabta", the film has a riveting sequence shot in one take, where Aakash (Ayushmann Khurrana) isn't just a mute witness to a murder, but also accompanies its cover-up with a piano-themed background score. It's an ambitious sequence, assembled with a comic nonchalance and meticulousness that has long become Raghavan's trademark.
Every moment, expression, prop, and gesture feels indispensable to the (almost wordless) proceedings, including a hilarious gag about a dead man's watch. And the murder is hardly the big reveal – it's the window to bigger deceits. The entire sequence – easily the film's best – throbs with urgent details: There's a clean-up, a breakdown, a near-confrontation in a cramped bathroom space, a widow playacting conversations with her dead actor husband, and some wine-infused blood. At the risk of doing injustice to Andhadhun's overall brilliance, it's this wicked, comic, and existential scene that could probably redefine genre tropes in Hindi cinema. It also neatly encapsulates Andhadhun's intent – to force the audience into heightening their senses for a film about blindness.
As is the case always, the irony is alive and thriving in a Raghavan film.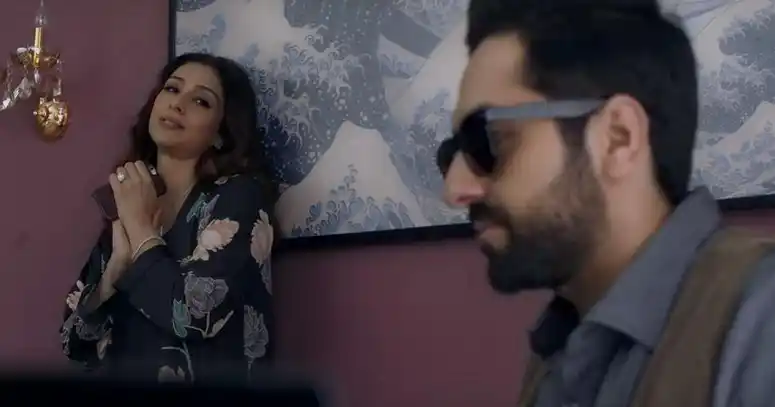 Ayushmann Khurrana and Tabu are perfectly cast in Andhadhun.

Viacom18 Productions
Similar to this sequence, much of Andhadhun, officially inspired from Olivier Treiner's L'accordeur, a 2010 French short film, is plot-driven: A blind pianist who accidently witnesses a murder keeps getting enmeshed in it. An urban noir thriller, Andhadhun is underlined by the usual Raghavan motifs: ample conning, kidnapping, fleeing, and killing.
Unlike the Hrithik Roshan-starrer Kaabil, where the lead's impairment was used to evoke victimhood and eventual heroism, Aakash's disability elicits the most quotidian comic scenarios. Like his love-interest Sophie (Radhika Apte) saying "See you" and instantly regretting it, or almost running him over right after mocking a driver with an "Andha hai kya?" For Raghavan, Aakash's blindness is also a metaphor to expose the moral depravity of a society that can conveniently turn a blind eye to crime or conscience.
As much as Andhadhun examines the greed and criminal bent of mind in ordinary people, it's also a meditation on whether justice can exist at a time where revenge is the preferred currency. The film begs a pertinent question: Is justice the same as punishment or fate? And if the justice meted out isn't uniform for everyone, is it justice at all? Raghavan explores these subjective interpretations of justice by painting the offender as a victim and makes us wonder if humans, who are default conmen, can ever be trusted to do the right thing. He brings alive this predicament in Andhadhun through an explosion of genres: It's at once a comedy, a suspense thriller, and an existential tragedy. I especially guffawed when the film insinuated that Aakash's blindness is an intrinsic part of his "artistic process". Trust a Raghavan film about crime and justice to make you ponder on whether a good artist is mandated to be a good human being. It's an apt theme for a film where nothing can be taken for granted.
Andhadhun is all about clever writing, top-notch execution, and hard-hitting social commentary – but it is also a triumph of casting, and an ode to actors. As the seasonal blind artist, Ayushmann Khuranna, gives a performance that articulates everything without really doing anything. Anil Dhawan is a riot as a yesteryear actor still obsessed with his popularity. And as the femme fatale aka Pune's "Lady Macbeth", Tabu is the film's anchor, playing the strong-headed selfish woman, feigning victimhood with aplomb. It's the kind of role that exists to do justice to her versatility.
And Andhadhun is the kind of film that exists as a reminder of what giving your undivided attention to a cinematic experience really feels like. If only we had more of these.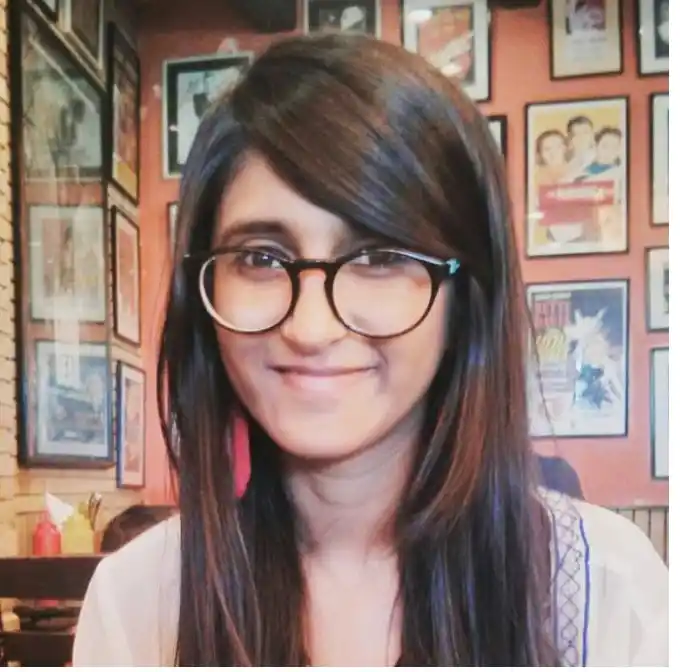 When not obsessing over TV shows, planning unaffordable vacations, or stuffing her face with french fries, Poulomi likes believing that some day her sense of humour will be darker than her under-eye circles.