In Padmaavat, despite the presence of a gorgeous leading pair, it is Malik Kafur and Alauddin Khilji's relationship that feels sexually charged.
The figure is brought in front of Alauddin Khilji in a white shroud, like a bride being presented to the king. Khilji, played by Ranveer Singh imperiously encircles him, like a lion surveying its prey. "What's the name?" he demands. "Malik Kafur," comes the reply. "Not yours, the perfume you're wearing," Khilji retorts. In this short exchange, Padmaavat suddenly feels like a film that's bursting with queer erotic possibility.
Padmaavat's politics have been dissected for months already, even before the film had a chance to release. In the days since it has, we've heard about its casteist glorification of Rajput bravery to the oriental portrayal of Khilji and the valorisation of regressive practices like jauhar. Bhansali's films have always been messy, consistently presenting regressive hetero-patriarchal worlds, even as redeemable character and story elements chafe against this stifling orderliness. Padmaavat, like most films in the director's repertoire, has a high level of artifice. Its lavish sets and resplendent costumes threaten to drown the human drama underneath.
Bhansali's films, of course, owe their origins to the black-and-white earnestness of mythological dramas going back all the way to Raja Harishchandra. There are scenes in Padmaavat, such as the one where Shahid and Deepika clad in white finery walk toward each other as sitar strums in the background, that belong to movies made decades ago. However, Bhansali's films with their larger-than-life visuals, melded with anachronistic and populist Bollywood elements, also feature a number of camp elements.
Camp, an aesthetic sensibility that Susan Sontag famously locates both in viewers' perceptions and objects in her 1964 essay "Notes on Camp" is hardly the first thing that comes to the mind of a Padmaavat viewer. But it ought to, considering Bhansali taps into the inherent queerness of the camp aesthetic in the relationship between Alauddin Khilji and his general Malik Kafur. The undercurrent of homo-eroticism that has always been hidden under the surface in many of Bhansali's films is unambiguously unleashed on to the unsuspecting audience.      
A eunuch slave presented to Khilji by his uncle, Malik Kafur openly pines for Khilji. Kafur when asked by Khilji what he can do for him, replies, "Everything. If you ask, I can give you my life." When Khilji is in bed with his wife Mehrunisa, Kafur wordlessly asks if he should join them in a manner that's playful and authentic. He also shares space with Khilji in a bathtub while gently scrubbing his feet, telling him that while he is pursuing Padmavati, there is someone in front of him whose heart beats for him. Another scene not-so-subtly cuts between the Maharaja Rawal Ratan Singh being dutifully adorned with his finery by Padmavati and Kafur doing the same for his master. Singh's right-hand man also refers to Kafur as Khilji's "begum" at one point.
With his striking alabaster cheekbones and lustrous L'Oreal locks, Kafur is the kind of homosexual character we rarely see in mainstream Bollywood flicks, let alone mammoth historical epics. Sarbh's performance adroitly shifts between gay caricature with an effete lisp and spurned lover with gravitas, sometimes within the same scene. Even his speech inflections take on a different tone with Khilji as opposed to others, which again emphasises the performative aspects of camp.    
"Fortunately, in Ranveer Singh, Bhansali has found an able leading man willing to play up these flamboyant aspects of the character that many other actors might have shied away from."
Of course, the movie isn't always willing to embrace its queer elements. Khilji briefly caresses Kafur and feeds him with his hands (a deeply unromantic gesture that illuminates their skewed power dynamic), but the movie always pulls back when it comes to carnal desire from the latter's side. Khilji is depicted as a compliant, not enthusiastic recipient of Kafur's desire. Instead, his queerness is coded with Freudianism, where his obsession with possessing Padmavati is an act of self-adoration. A cunning and unpredictable character with a penchant for forcing himself on women, narcissism is Khilji's defining trait.
In a bathtub, his head falls back, chest heaves and his face wordlessly experiences ecstasy like he is being pleasured by himself (one wonders if this scene was re-edited to remove the more "scandalous" suggestion that Kafur was pleasuring Khilji). Even in a sexual encounter with Mehrunisa, Khiji puts his crown on her head, pushes it down and starts passionately kissing it. He is so drunk on power that vulnerability is a tool that he uses to manipulate his soldiers.  
Fortunately, in Ranveer Singh, Bhansali has found an able leading man willing to play up these flamboyant aspects of the character that many other actors might have shied away from. Singh also seemingly revels in being objectified on screen. In Padmaavat, the camera lovingly shoots him like the dashing hero and heroine from an Oriental fantasy. In fact, this is a movie that presents toned male bodies (when it comes to women, it prefers to showcase the clothes on them instead). Kafur vocalises the queer audience's relationship with Khilji as an object of desire. It's no surprise then that despite the presence of our comely protagonists – the righteously gullible Rajput king and the righteously sensible queen – Kafur and Khilji's relationship is the only one in Padmaavat that feels sexually charged.         
Of course, none of this is meant to give the film a clean chit. The movie's queer strands obviously can't be excised from its overarching patriarchal caste politics. Its queerness is restricted to the villainous side of Khilji, almost enhancing his bestial qualities, and not the virtuous Rajputs. What the movie does is offer tantalising glimpses of queer representation that finally takes advantage of Bollywood's kitsch and melodramatic elements and provides something that feels almost radical.
The movie's most transcendent moment occurs when Kafur stands up in the bathtub and starts belting the haunting "Binte Dil", his love hymn to Khilji, who rhythmically sways to its beats. In that moment, one feels the jagged queer renditions colliding with rich visual possibilities and briefly undercutting the regressive politics of Bhansali's film. Then the scene ends and it is back to the business of what Swara Bhaskar calls "reducing women to their vaginas".
I wish I could happily applaud Padmaavat's experiment in queerness, but like Khilji's brief glimpse of Padmavati, it is frustratingly ephemeral.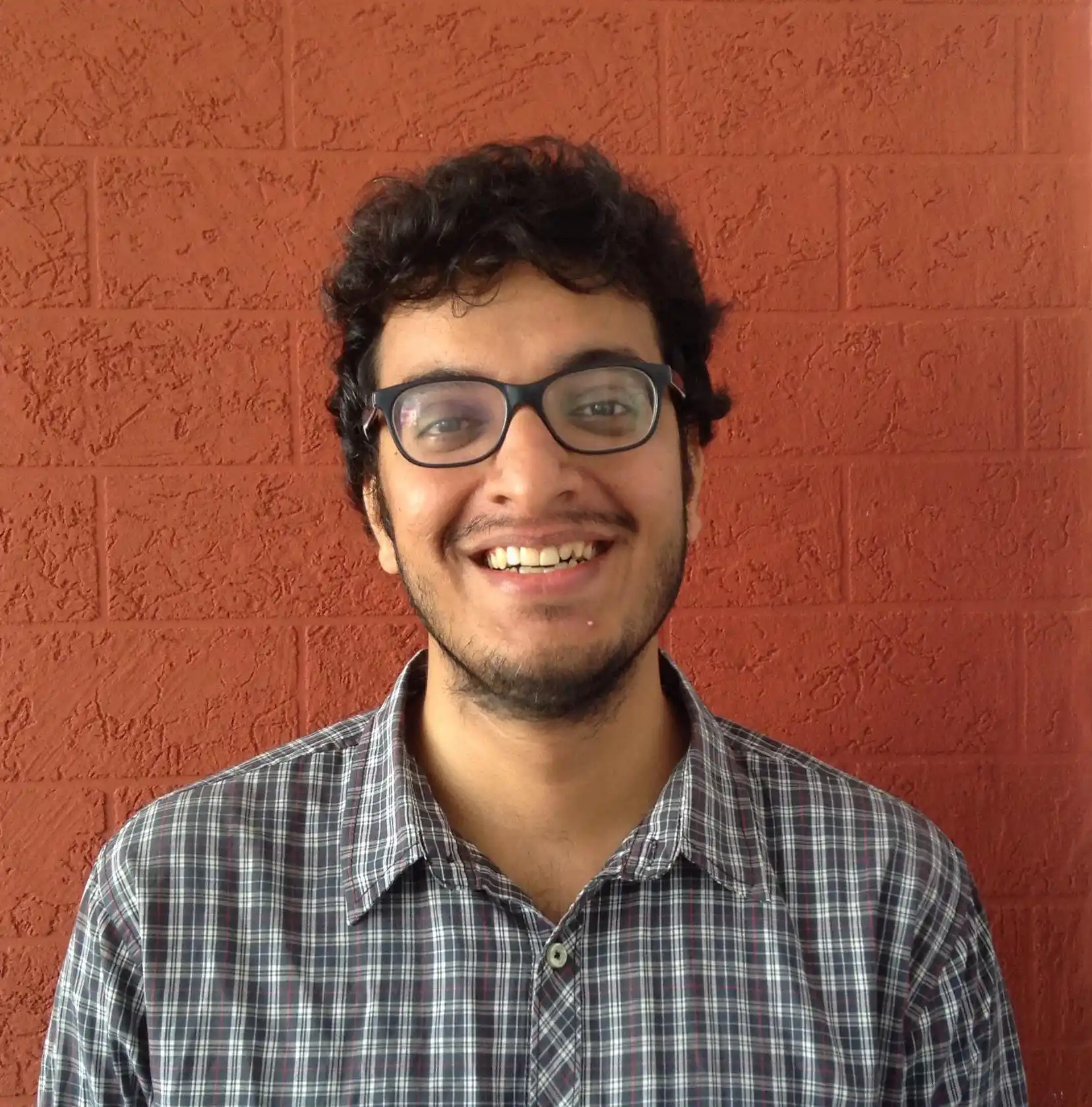 Karthik is a writer and editor based in Chennai. He was the winner of the Likho Award for Excellence in Media 2017.