Abhishek Bachchan does not deserve the hate he gets, but he also does not deserve multiple "second chances". He is charming and has the gift of the gab, but he is not an efficient actor. It's time Bollywood stops celebrating his many comebacks.
"Like father unlike son."
"Anytime you're sad, just remember that @juniorbachchan still lives with his parents."
"Abhishek Bachchan simply can't act."
AB Jr might not enjoy the fan following that most members of the Bachchan clan do, but he sure is a favourite on Twitter – of trolls of course, who dedicatedly take time out of their daily routine to take potshots at the actor.  
It is easier to find a Rakhi Sawant fan today than a genuine defender of Abhishek Bachchan. His "fault", most from the anti-Abhishek club believe, is that he is not a great performer. However, he mostly gets all the hate only because of being born to his parents – Amitabh and Jaya – both GOAT in their own right. It doesn't help that he is married to former Miss World and global celeb Aishwarya Rai. But does he really deserve all the trolling?
I recently had the opportunity to interact with Abhishek Bachchan during the promotions of Manmarziyan and I was most excited ahead of the meeting. When I was growing up in the mid noughties, AB Jr was considered the overall cool guy. In fact, our trademark step in Class 8 was Dus Bahane Kar Ke… I had this larger-than-life image of Abhishek Bachchan and when I met him, I wasn't disappointed.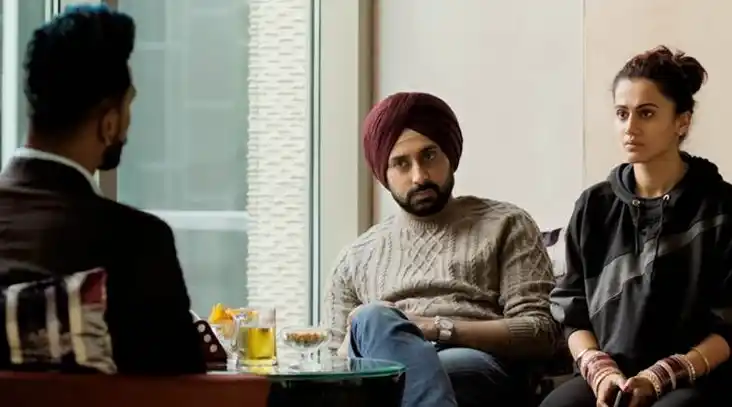 Colour Yellow Productions
It's hard to pinpoint what it is (perhaps it's the genes), but when AB Jr walked into a room, everyone took notice. We had limited time with the actors, but Bachchan took charge and there was no stopping once he sat in front of camera and yelled, "Alright! Let's roll this." His trademark dialogue delivery and his effortless charm reminded me once again why he was such a rage back in the day.
Dhoom, Bunty aur Babli, and Bluffmaster are pure entertainment movies; in Guru, we see a passionate actor rise to the challenge like never before. But more than his acting, it is Abhishek's quick wit and self-aware sense of humour that made him likeable. He seemed like an actor with his head on his shoulders, who took success and failure in his stride. Everything looked peachy until Bachchan found himself in a string of bad movies at the turn of the decade – Khelein Hum Jee Jaan Sey, Players, and Raavan. This was the age of superstars – there was the Khan trio, Akshay Kumar, and Hrithik Roshan – and Abhishek Bachchan simply could not keep up. So despite all that Bachchan clout, he got offered fewer roles and took up more "comfortable supporting roles" in big budget films – Happy New Year, Paa. But playing second fiddle wasn't that easy, as he recently admitted on Koffee with Karan – how being the guy behind the main lead was something that broke his heart enough to want to take a sabbatical.
Jr Bachchan kept failing and he kept getting second chances.
And that's where you can't help but notice the entitlement of being a star son. Abhishek Bachchan still believes he deserves a comeback.
After making his Bollywood debut in 2000, along with Hrithik Roshan, the two were automatically billed as the next big things. But as anyone who has seen Main Prem Ki Deewani Hoon will attest, Junior Bachchan would not be the one to achieve super-star status. While Hrithik was knocking it out of the park with Kaho Naa Pyar Hai and Lakshya, junior AB was starring in duds like Tera Jadoo Chal Gaya and Om Jai Jagdish. Despite being the son of the biggest superstar in this country and the industry's over-reliance on nepotism, Abhishek's moviestar prospects were looking grim.
Or were they?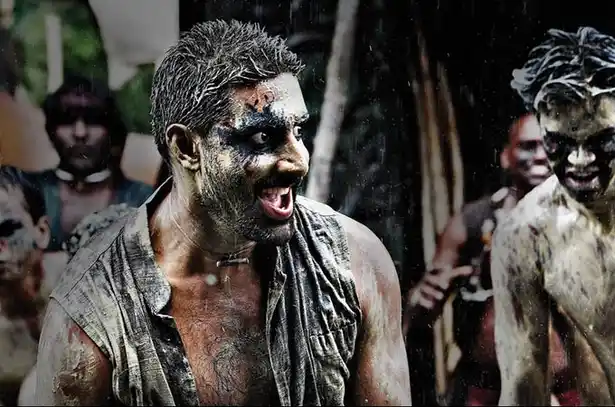 Madras Talkies
During the 2000s, it was clear that Abhishek Bachchan would not become a megastar like his father. He was not expected to shoulder a film like Lagaan or Swades all by himself. In fact, his success rate was identical to that of his peers – Priyanshu Chatterjee, Chandrachur Singh, and Rahul Bose. And if Bollywood were a playground for equals, he too would have been branded a has-been like them.   
But when Yuva made the critics sit up and take note of Abhishek Bachchan, "the actor", it was looked at as his inevitable breakthrough; Abhishek Bachchan, "the talent" was applauded. Yuva was pegged as his breakout moment, when all it actually was his ninth film, in which he'd simply not screwed up. The movie remains an exception in Abhishek Bachchan's 20-year career graph.
Jr Bachchan kept failing and he kept getting second chances. And no matter how many flops he belted out, he would end the year unperturbed, sitting comfortably on the Koffee with Karan couch, hamper in tow.
He was on the Koffee couch once again this year, after yet another "comeback film" – Manmarziyan. And again, he was strictly average. Anurag Kashyap's love triangle, was exhausting and seemed like an update of Hum Dil De Chuke Sanam. And in what seems like routine now, Abhishek was trolled for it. Some fine gentleman on Twitter decided to blame Bachchan and Bachchan alone for the film flopping at the box office. And that was a bit unfair.
Abhishek Bachchan does not deserve the hate he gets, but he also does not deserve the laurels bestowed upon him. He has been given enough chances to prove his mettle – probably more than any star kid in the industry. And it's time Bollywood stops celebrating his many comebacks.
When I met Abhishek Bachchan, I realised, he is indeed the cool, suave dude we saw in Bluffmaster. He is brilliantly charming and has the gift of the gab. He is a great people's person. However, he isn't half as great an actor.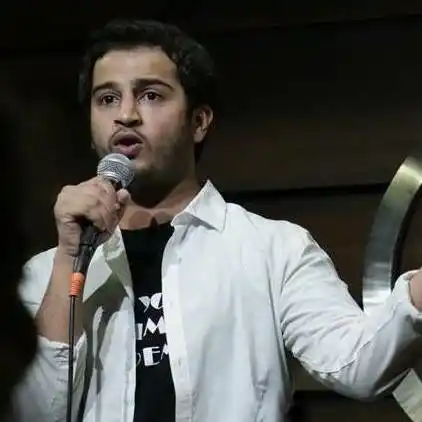 Masking anxiety with humour. Living with his dog, cat, and mediocrity. Creating content aur life se kaafi discontent. Tweeting as @juvenile_jack.