On the surface, Rajshri Productions' Dosti is an endearing tale of friendship between two plucky physically-challenged teenagers. But look beyond and the 1964 classic also speaks of the society we still aspire to be – empathetic, educated, and equitable.
Any discussion around the 1964 classic Dosti is incomplete without marvelling how a little film with two fairly new actors and a splendid soundtrack emerged as the third highest earning movie of the year. Dosti was Rajshri Productions' second outing; they had ventured into filmmaking only two years earlier with the Meena Kumari-starrer Aarti. The project was helmed by Satyen Bose, known for the iconic Jagriti (1954) that also focused on the theme of youngsters and idealism. With commendable performances by its lead actors, Sudhir and Sushil Kumar, and the combined musical prowess of Majrooh Sultanpuri's soulful lyrics, Mohammed Rafi's dulcet voice, and Laxmikant Pyarelal's melodious tunes, Dosti became a cinematic milestone.
A remake of the Bengali film Lalu Bhulu (1959), Dosti, as the title suggests chronicles a friendship between two poor and orphaned disabled boys. Mohan (Sudhir), who is blind, and the crippled Ramu (Sushil) form a team using their respective musical talents of singing and playing the harmonica to earn a livelihood and survive the cruelties of a hand-to-mouth street existence. But the film is much more than the kinship between these plucky physically-challenged teenagers. Beyond its well-worn tropes of heartbreaking tragedies, crushing struggles, sacrifices, and eventual triumph, Dosti trains its gaze on imagining a society that is empathetic, educated, and equitable.
Dosti was made a decade and a half after India gained Independence and set in an interesting period where Nehruvian principles were still considered the ideal. But, this hope was slowly fading in the face of poverty, unemployment, and degrading morals. The film explores this erosion: For instance, when a meritorious student Ramu loses his home and family, damages a leg, and is forced to give up studies, his dreams of a bright future come crashing. The world has no time or patience for a poor cripple like him, he discovers. For Mohan, who arrives in the city looking for his sister, the experience is no different. With no income, he is forced to beg and live on the streets. Their handicap and the society's apathy toward them serve as a mirror for urban India's growing self-absorption and lack of empathy toward the oppressed and the marginalised.
The malaise has only grown deeper and is now staring the country in the face. At a time when convenience trumps compassion – the homeless breathing the toxic air in Delhi and men dying in sewers are forgotten unceremoniously, and the plight of people under lockdown for months is met with jingoistic cheers – it's this need for walking in someone else's shoes that Dosti propagates. For a country in the midst of an empathy crisis, there doesn't seem to be a more fitting anthem than Mohan's earnest call "Jaane waalon zaraa, mudke dekho mujhe. Ek insaan hoon main tumhaari tarah."
Dosti also underscores how educators can shape the destiny of a student – especially the underprivileged.
One of the film's subplot features a sick, wealthy girl Manju (Baby Farida) who befriends Mohan and Ramu and promises to have her elder brother Ashok (Sanjay Khan) help the latter resume school. Ashok, however, responds with annoyance and accuses the boys of manipulating the little girl for monetary gains. He is then a metaphor of a unempathetic society, which views the unprivileged as nothing more than a menace.
Dosti's sharp commentary on the ills of this calculated world is best reflected in how it underlines the quest for education and how it eludes those without means. In one scene, Ramu is calculating the fees required to go back to school. A hopeful Mohan wonders if the Indian education system would ever be state-sponsored like in other countries. Ramu laughs it off saying maybe in the distant future when they have turned old. The exchange seems almost prophetic in today's time where the country has taken the first step towards making education accessible: The Right to Education Act for children between ages six to 14 was enacted only 10 years go.
The film also underscores how educators can shape the destiny of a student – especially the underprivileged. Ramu's school teacher Sharma Sir (Nana Palsikar), who takes up his academic responsibility and eventually becomes a father-figure to him, and the considerate school principal (Abhi Bhattacharya) embody the kind of educators the country needs – conscientious, involved and action-oriented. And in standing up for Ramu against his prejudiced and discriminatory classmates, they become representative of an equitable system that safeguards the interests of the disadvantaged.
Today, mainstream cinema has come a long way from the traditional style of cinematic storytelling that was didactic and relied heavily on familiar tropes. For those discovering Dosti in today's age of slick filmmaking, the film may look outdated and dismissed as a moralising, maudlin melodrama. But I'd still argue in favour of revisiting it, given that it's message for a more accommodating society is more relevant than ever now.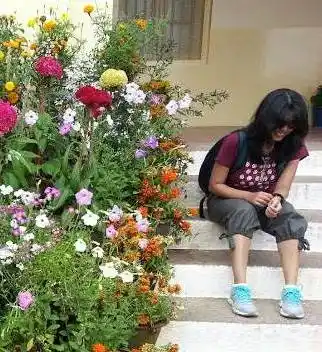 There's Master Bittoo, there's Master Raju, and there's Master Rajoo — who is not Master Raju and is Master Bittoo's big brother. The writer lives for random film trivia like this.