If there were in fact a template of what feel-good movies should follow, Chupke Chupke, which turns 46 today, has all the cues
A fellow writer recently pointed out that Hrishikesh Mukherjee's Chupke Chupke was his mother's go-to resort to deal with the doom and gloom that comes with the lockdown. And because mothers everywhere seem to exhibit strikingly similar behaviour, my mother, and her mother – my nani – too have of late taken to spending their afternoons watching feel-good movies. In my house, Chupke Chupke reruns >Ramayan reruns. In fact, rewatching the comedy these days feels like a necessary antidote to the dreariness of lockdown days –  days that seem to merge into one another like a clunky mass of fear and uncertainty.
If there were in fact a template of what feel-good movies should follow, Chupke Chupke, which turns 45 today,  has all the cues. Hrishikesh Da's cinematic universe reveals the simplicity of our daily existence, or at least what daily existence was back in the '70s. But Chupke Chupke cuts down the frills drastically even by his standards, and chooses to exist as a comedy of errors that is woven together by moments that are as ordinary as they are hilarious and characters that are as understated as they are memorable.
At its core, Chupke Chupke is the story of botany professor Parimal Tripathi (a remarkable and delightful Dharmendra in a role that'd surprise people who only remember him for his machismo) whose academic brilliance is in no way a hindrance to the fact that he is a prankster at heart. He falls in love with Sharmila Tagore's sublime and spirited Sulekha who is in awe of her Jijaji (a hilarious Om Prakash) and his intelligence. Post marriage, Parimal, the prankster, sets out to disprove Jijaji's infallibility by turning up as his pesky driver Pyare Mohan. The comedy of pranks that follow form the rest of the story, weaving in a motley of colorful characters like Amitabh Bachchan's bumbling professor Sukumar, Jaya Bachchan's mesmerising Vasudha, and Hrishi Da's usual suspects like David and Asrani at their naughtiest best.
Chupke Chupke is not a grand declaration of war against patriarchy.
Chupke Chupke's biggest strength is its dialogues and melodious music. Every single line that Parimal as Pyare, the shudh Hindi-speaking driver enunciates, is a goldmine of humour. He's the reason we discover that the train is actually lopat gamini in Hindi, and that vahan-chalak is nothing fancier than a driver. And of course, that memorable exchange between Jijaji and Pyare where he wants to know why if "to" was two in English, "go" wasn't "goo",? was one of the earliest PJs that I picked up and repeated until an embarrassingly late period in my life.
But despite its strengths, Chupke Chupke's story is still paper thin. Upon a rewatch, my brother kept wondering, "But what is the point of this all?" Because there really isn't. The elaborate façade for the sake of a mere prank is unconvincing when you put logic to it. And yet, in many ways, it is also aspirational. For a world too busy or too bogged down to manage a smile, Hrishi Da presents a universe where functioning and otherwise reasonably intelligent adults choose to spend their time laughing and pranking each other. It is almost idyllic and utopian to imagine a world where people not only have time but energy, inclination, ridiculously supportive friends and a sense of humour to pull off pranks like Parimal Tripathi. It is a world we almost wish we could inhabit. And that right there is the charm that makes Chupke Chupke the eternal classic it is.
For a story so simple, there is a lot going on in the movie. For one, when viewed from a slightly less innocent lens, Chupke Chupke is also in a way a rather elaborate role- play fantasy of a newlywed couple. Hrishi Da does make oblique references to this idea, but manages to sanitise the premise to suit the "family" audience. There is an entire sequence in the movie where Parimal sneaks into Sulekha's room only to find a thief hidden there. He helps the thief escape who makes sly remarks about Parimal's "good fortune" and Hrishi Da mines the exchange between Dharmendra and the thief to drive home the point that our innocent family audience would much rather miss. That self-awareness about this possible intent makes the whole story much funnier.
In my house, Chupke Chupke reruns >Ramayan reruns.
Even beyond the unmentionable bedroom stories, the classic still serves as a wish fulfillment for many of us aggrieved by that one annoying, know-it-all elder in the family we all seem to have, whose intellectual gravitas is the stuff family legends are made of. Om Prakash's barrister Raghav, with his smartness, almost flirtatious banter with his sister-in-law Sulekha, a visibly erudite persona and a success story to back it, reminded me of my mother's phuphaji, a burly, imposing personality whose sheer presence was enough to intimidate an entire room, and stories about whose struggles and triumphs were narrated in several iterations to "inspire" successive generations of kids in the family. The stories were not a problem but the idea of invincibility that was propagated definitely was.
Chupke Chupke is not a grand declaration of war against patriarchy. But Hrishi Da, in his own gentle way, seems to realise the truth behind family legends about certain men, is more than willing to have a little fun while exposing the façade, and in the process humanises a whole category of patriarchal figures in our lives.
But "great" men is not the only patriarchal trope that gets subverted in the movie. What makes Chupke Chupke even more effective is Hrishi Da's penchant for subverting the idea of a hero, and casting mainstream actors in roles that would have otherwise belonged to comedians or character actors. And so, Amitabh Bachchan's Prof Sukumar, the genteel and docile English professor is one of the finest and funniest casting stunts ever pulled off in the history of Hindi cinema. And because Amitabh Bachchan is an actor par excellence, Sukumar's obsession with Shakespeare, circuitous sentences, and confounding logic is only topped by the hysterically squealing nervous laughter that no fan of his baritone would have thought was possible.
Chupke Chupke still serves as a wish fulfillment for many of us aggrieved by that one annoying, know-it-all elder in the family we all seem to have.
In sync with how the rest of the movie views its men, when Sukumar not only espouses his love for Julius Caesar, the "sublime tragedy" but also manages to confuse "corolla" with "karela", Hrishi Da seems unconcerned about rallying the machismo of his heroes, and instead showcases them as intelligent professors who spend time studying flowers, mouthing poetry, cramming lessons to impress their crush, and just happen to be hilariously human.
Back in the 1980s, Doordarshan was instructed to telecast Chupke Chupke to make sure people stayed indoors and did not hurt their eyes during the solar eclipse. Today, when staying inside is once again imperative amid a pandemic, Chupke Chupke and Hrishi Da's simple, innocent universe may as well be the secret weapon to keep us sane, gently reminding us of sunny days and happier times, keep us hoping for an idyllic world filled with pranks and laughter, and in all its exaggerated hilarity, give us some semblance, some illusion of normalcy that we all so desperately crave.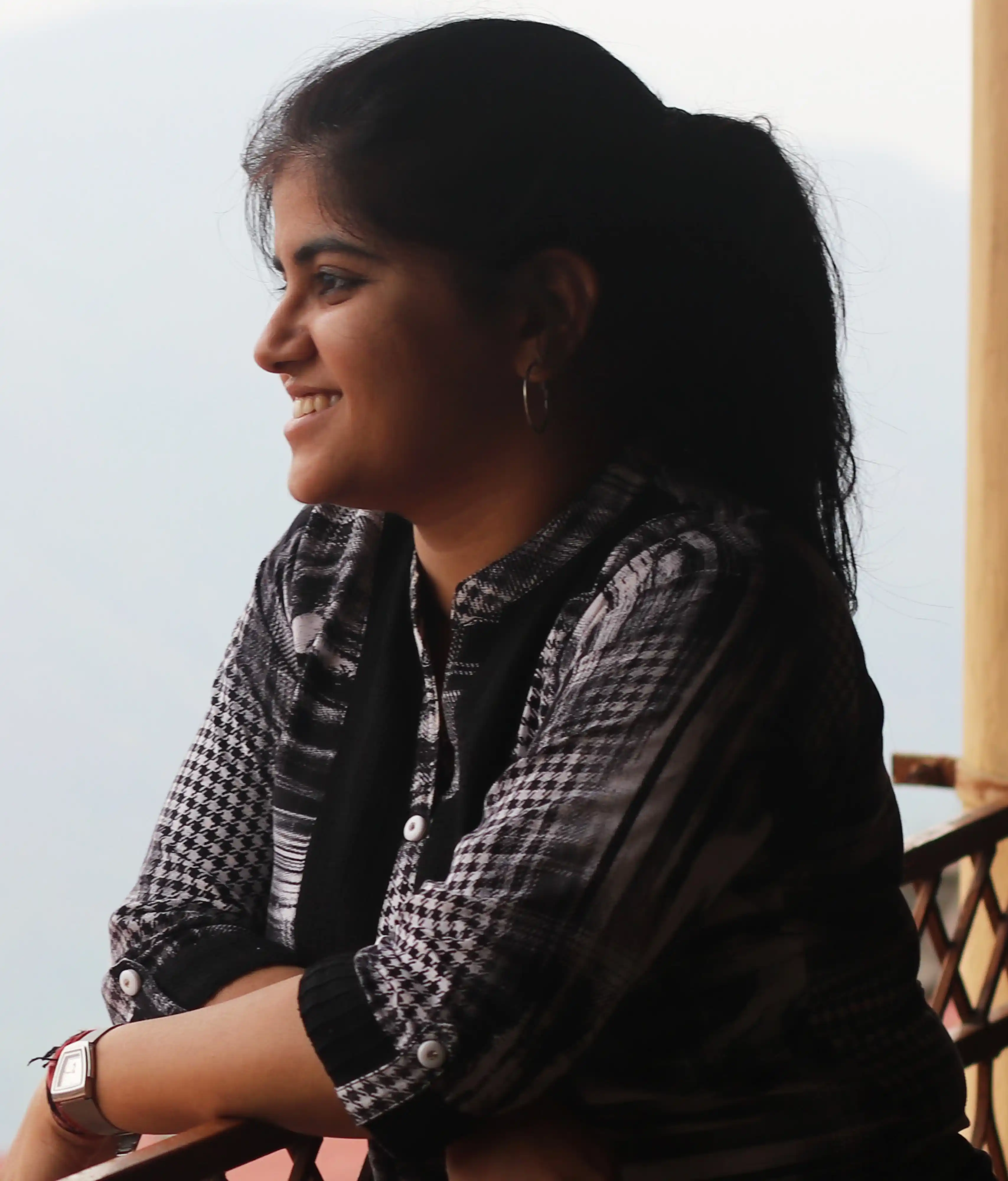 Runjhun Noopur is the author of the wacky happiness book, Nirvana in a Corporate Suit. She writes, talks, eats, and inserts oxford comma, mostly in that order. She also likes to believe that she can teach people all about happiness.