It would not be wrong to say that in Chameli, Basu Chatterjee gave Bollywood a heroine much unlike any that had been seen before. Amrita Singh's Chameli doesn't sit around and wait for things to work out on their own. She gets out there and takes charge. She is nothing if not a staunch feminist.
"Utar aayi akhade mein tere sapno ki rani" are not words one would associate with the quintessential Bollywood heroine of the '80s. However, Chameli is anything but that. She is a force to be reckoned with and she does not give up until she gets what she wants, in life and love. So when she says, "Dum hai toh aa kar le pyaar mein pahalwani", you know she holds the reins and is ready for whatever might come her way. It's almost like a challenge she throws at her lover – a challenge that she sees through and makes sure her lover does too.
The 1980s were an interesting time for India and Bollywood. Big cities had changed in many ways, making societal norms and "traditional" lifestyles less than important. The change had now started creeping into our small towns, places that were thus-far more-or-less untouched by modernisation and ideas like education and empowerment of women. Films had started to reflect the change, shifting focus from telling stories of characters in metropolitans to sharing tales from small-town India. And in this change, Chameli ki Shaadi shines as a prime example of a heartfelt small-town comedy, which tackles pertinent issues like casteism and features a heroine who is nothing if not a staunch feminist.
Chameli ki Shaadi hit the theatres exactly 35 years ago, on February 21, 1986, and became a quick hit. Fresh from the success of Mard, Amrita Singh, who played the titular role of Chameli, managed to overshadow her co-stars and gave us a heroine that women everywhere identified with, in one way or another. Since then, the film has gained a cult status and Chameli continues to awe and inspire.
Directed by Basu Chatterjee and based on Om Prakash Sharma's Hindi novel Dhadkan, Chameli ki Shaadi tells the story of a young and bubbly Chameli, daughter of the local coal supplier Kallumal "Koylewaala" (Pankaj Kapur), who falls in love with Charandas (Anil Kapoor), an amateur wrestler with a looming Rustam-e-Hind Dara Singh complex. Aided by his friend and mentor Vakeel Bhaiya (Amjad Khan), Charandas begins to woo Chameli, and ultimately elopes with her in what culminates into a wedding that the title song aptly describes as, "Jahan se anokhi". What makes the wedding anokhi is not the elopement or what led to it, but the fact that instead of burying her head in a pillow and crying while singing a sad song, Chameli takes charge, goes beyond caste and society lines, and gets what she wants.
Chameli is equal parts beauty and brawn, armed with quick wit and the ability to take on any and every man.
Basu Da has always given us strong heroines. Right from Baton Baton Mein's Nancy, who refuses to bow down to anyone's idea of how she should lead her life, to Chotti Si Baat's Prabha, who has no qualms about taking her own path to finding the most suitable man. Even in that trend, Chameli has managed to set herself apart. She is equal parts beauty and brawn, armed with quick wit and the ability to take on any and every man. These are traits that her mother Champa (Bharati Achrekar) is forever trying to curb, but Kallumal seems to be covertly proud of the powerhouse daughter he has raised. When questioned though, he is quick to shift the "blame" to Indira Gandhi, who insisted that women should be educated.
Champa's way of dealing with her daughter's indiscretions is simple – lock her in a room and marry her off to the next available man from their biradri (caste). In this endeavour, she is aided by her brother Chhadam Lal (Annu Kapoor), who concocts an elaborate plan of murdering Charandas. However, Chameli is no simple belle. One cannot restrain her or expect her to go down without a fight. Even in captivity, she manages to activate a solid network of friends and well-wishers who make sure she can effortlessly communicate with Charandas. Cherry-on-top is the hands-on beating Chhadam Lal receives from Chameli as soon as he tries to scare her by revealing his evil, murderous plans. This isn't even the first beating Chameli dealt out. Nathulal (Ram Sethi) left with his own set of bruises when he came to "warn" Kallumal of his daughter's attempts at dishonouring the family name.
Charandas's attempts at making things happen cannot be discounted. He is, after all, the one who decides to not give up at all despite having no real prospects or money. Yet it is Chameli who shines. She might have failed four times in Class 8, but she is sharp, intelligent, and goal-oriented when it comes to things she truly desires. She even manages to get a transistor from Charandas, while still locked up, so she could listen to Hindi film songs to make the separation a little less bearable. As part of punishment, Champa had confiscated her radio.
In this earnest love story, the feisty, gregarious, and full of chutzpah Chameli is the perfect yin to the shy and romantic Charandas's yang. At the onset of their romance, Chameli makes a promise of "tu jahan bhi chalega chalungi" and sincerely sees it through. In many ways, it is her stubbornness and sheer determination which ensure that the lovers are united. Chameli doesn't wait for a change of heart or a streak of luck. She doesn't sit around and wait for things to work out on their own. She gets out there and takes charge. Throughout the film, Chameli holds her own, even in the end when she yells at Charandas for suggesting that she gives him many "pahalwan" (wrestler) kids.
On more than one occasion, you want to throw an "attagirl" at Chameli.
Chameli ki Shaadi's feminism does not start and end with Chameli though. Her best friend, Anita (Rupini), is a rebel in her own right. She is both a voice of reason and unwavering support for Chameli. Even though admittedly uneducated and toeing in line with what society "expects" of women, Champa seems to be the one enjoying a stronghold in the "Koylawaala" household. She doesn't really feel the need to consult her husband when taking decisions and neither does she ever offer any explanations for them. In a cameo role we see Jayshree T who plays Gulabo, Nathu Lal's wife. She is absolutely unapologetic about her lifestyle and enjoys spending her time playing cards and hanging with what Chameli eloquently describes as "mohalle ke launde" (local boys).
It would not be wrong to say that in Chameli, Basu da gave Bollywood a heroine much unlike any that had been seen before. She is brash, loudmouth and short-tempered, yet lovable. But you don't ever feel like she is over-the-top. On more than one occasion, you want to throw an "attagirl" at her.
On the whole, the film is a good-natured satire, littered with rib-tickling sequences and dialogues. At the core of it, it is the story of one woman's determination and refusal to bow down to society, and how she effects a change. It is implied that the Chameli and Charandas wedding led to a string of "biradri ke bahar" (inter-caste) weddings.
Thirty-five years on, Chameli ki Shaadi has not lost even a smidge of its magic.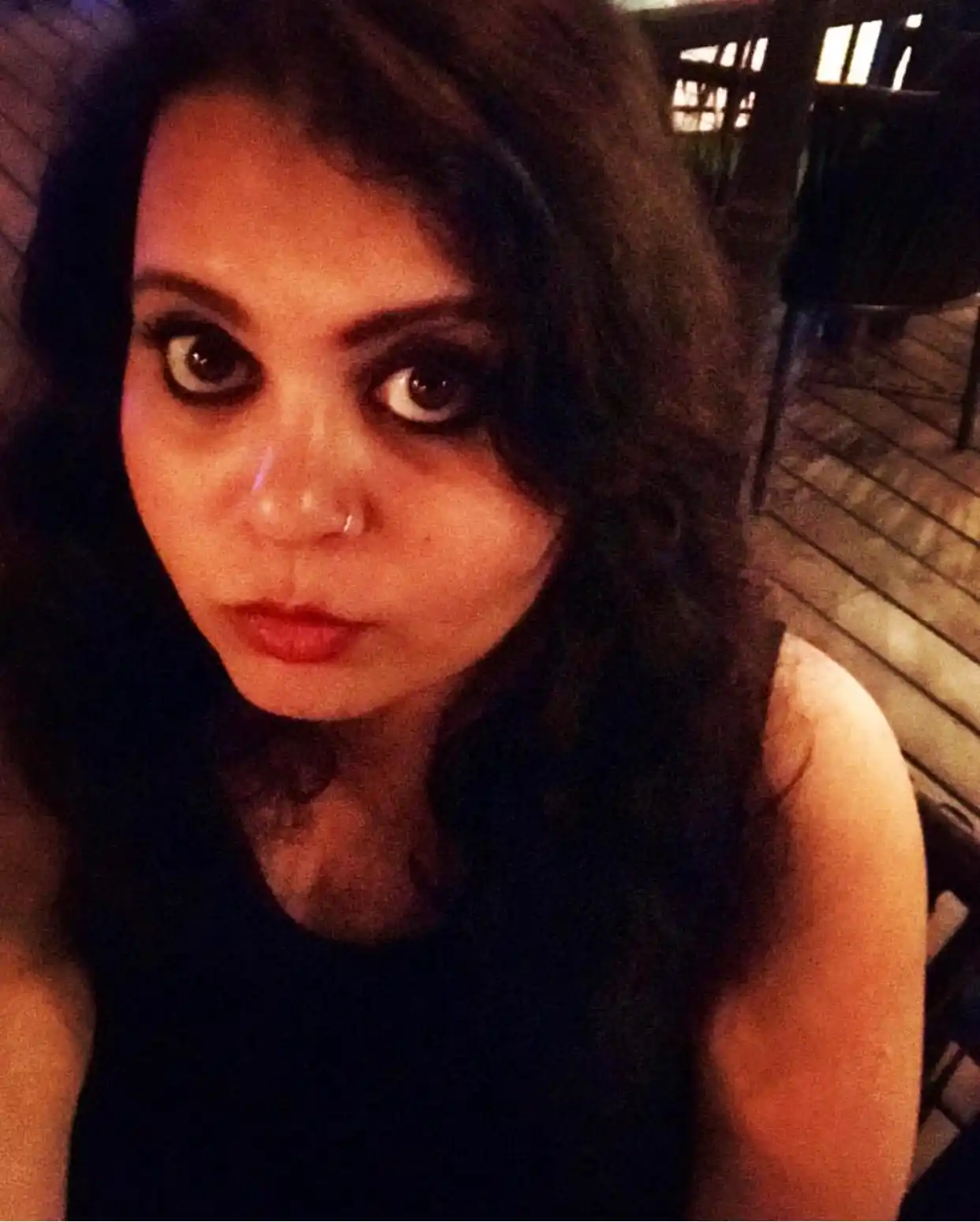 Lover of all things Bollywood, Ghalib, Delhi and Punjab, Shakun is happiest when watching old Hindi films. An erstwhile copywriter, she now spends time taking pictures of her cat, walking the streets of Puraani Dilli and collecting screenshots from black and white films.