The biggest plot twist in Hum Aapke Hain Koun..! is the death of the adorable, ever-smiling Pooja bhabhi. Twenty-six years on, this endlessly rewatchable sequence is a cultural phenomenon – it's now a meme. In the age that we live in, this is the ultimate form of flattery.
Twenty-five years ago, Sooraj Barjatya gave us Hum Aapke Hain Koun..!, a three-hour- long film with "14 songs, two weddings, and a funeral" that became the highest grossing Hindi film of all time. 
A modern adaptation of Nadiye Ke Paar – Rajshri Productions' own 1982 blockbuster – HAHK mined its unprecedented success from two of the country's biggest obsessions: the idea of the selfless Indian family and weddings. If you're someone who grew up on a staple diet of Hindi films in the '90s, chances are that HAHK – like Kuch Kuch Hota Hai, Dilwale Dulhaniye Le Jayenge, Dil Toh Pagal Hai, and Maine Pyaar Kiya – formed not just your introduction to Bollywood, but was also a rite of passage. All of us have a favourite HAHK memory, whether it is dancing to "Didi Tera Dewar Deewana" at weddings, lusting over Madhuri Dixit's purple sari and backless blouse, laughing over the caps that announce"Boy" and "Girl" without a touch of irony, or marvelling at Tuffy, pet dog, morally upright umpire at family cricket matches, and resolver of the ultimate romantic miscommunication. 
Today, the nostalgia for the film – and the people we were when we watched it for the first time – might override its watchability, But it'd be remiss to not acknowledge that HAHK provided a lexicon for the larger-than-life commercial Hindi cinema that relied on exalting ritualistic family values, melodrama, and song-and-dance routines that were made in the years since. The themes of HAHK effectively offered a snapshot into the aspirations, priorities, and concerns of post-liberalisation India: overprotective siblings, arranged marriage, young romance almost thwarted by unspeakable tragedy, individual sacrifices for the greater good of a family, and an emphasis on the duty of a maternal figure (in this case, the "bhabhi"). 
HAHK revolves around two families – the Naths and the Chowdhurys – who seal their decade-long friendship by arranging a marriage between their elder children: Rajesh (Mohnish Behl) and Pooja (Renuka Shahane). Orphaned at a young age, Rajesh and his younger brother Prem (Salman Khan) are raised by their unmarried uncle (Alok Nath) who wholeheartedly believes that the arrival of a daughter-in-law will make up for the lack of maternal love in the lives of his two nephews. It's during their wedding and the celebrations that ensue, that Prem and Nisha (Madhuri Dixit), the younger siblings of the two families also secretly fall in love. A raging all-consuming courtship that comprises car rides, song and dance, more song and dance, and some sanskaari old-school sexting follows, as does Pooja's pregnancy. 
From a cultural standpoint, it's this tragedy I believe, that defines the cult of HAHK, having metamorphosed into something that is more than just a plot point.
But before the two lovebirds can reveal to their families their desire to get married to each other, an accidental death almost tears them apart, brokering Nisha's fate against her wishes. That is, until Tuffy – arguably one of the most intelligent characters in the film – single-handedly saves the day, giving stiff competition to the pigeon from Maine Pyar Kiya's reputation as a trusted messenger. 
From a cultural standpoint, it's this tragedy I believe, that defines the cult of HAHK, having metamorphosed into something that is more than just a plot point. In the film, a few weeks after delivering her boy, Pooja, along with Prem in tow, pays a visit to her parent's home. It's the day that Prem and Nisha confide in Pooja – in line with the film reinforcing an Indian value system; that a "bhabhi" and a "dewar" share an inimitable bond – about their feelings for each other. The idea is to have Pooja as the spokesperson for their love and also as a middle-man, who would convey to their families that they want to get married. An elated Pooja calls up her husband Rajesh to deliver the news, but as luck would have it, Rajesh is busy at work and unavailable and Pooja is assured that he will call her back.
This ill-fated call, which comes a few minutes later, forms the basis of HAHK's chief conflict. The trio are upstairs when the phone rings and Pooja runs hurriedly down a flight of stairs to receive it: On the way, she trips that results in a ghastly tumble down the stairs. The scene itself, arrives in the film's penultimate 30 minutes, and is one of the perfect evidence of how '90s filmmakers didn't skimp on melodrama or camp; instead they happily went all out. The sequence is accompanied by Pooja's piercing scream and an ominous background score, designed to predict the severity of the situation. 
Her fall in particular, is nothing short of epic: Pooja goes down a couple of stairs like an overanxious kid would go down a slide, embarking on one of Hindi's cinemas most dramatic and back-breaking twist, before ending up on the ground with a bloodied forehead. A hilarious hospital scene (that exists for no reason but as a warning to never trust doctors) later, where Pooja flits in and out of a coma, she is declared dead. Pooja's death can be seen as a clever plot point, a continuation of the family jinx: Rajesh, who grew up without a mother's love, will now have to contend with bringing up an orphaned son who will suffer the same fate.
It takes something as inconsequential as a flight of stairs and gives it top billing as a hateful villain.
But more than anything, what I personally love about this endlessly rewatchable sequence, is that it doesn't take itself seriously at all. It mixes comedy, tragedy, helplessness, and an impending feeling of doom to create an all-consuming investment in a cinematic death. It takes something as inconsequential as a flight of stairs and gives it top billing as a hateful villain. 
One of my friends, an incurable HAHK fan, has a conspiracy theory; he is of the opinion that HAHK is actually a sneaky three-long PSA about the unpredictability of stairs and essentially, a glowing ad for elevators. Even if you disagree with his over-imaginative mind, it wouldn't be wrong to admit that Pooja's death is now a cultural commodity, having also gotten the honour of becoming a meme. In the age that we live in, this is the  ultimate flattery. Bollywood may have given us many deaths in the years before and after, but with the exception of perhaps Aman in Kal Ho Na Ho, there's no death that has managed to service the memory of a film this effectively. Even Tuffy would approve.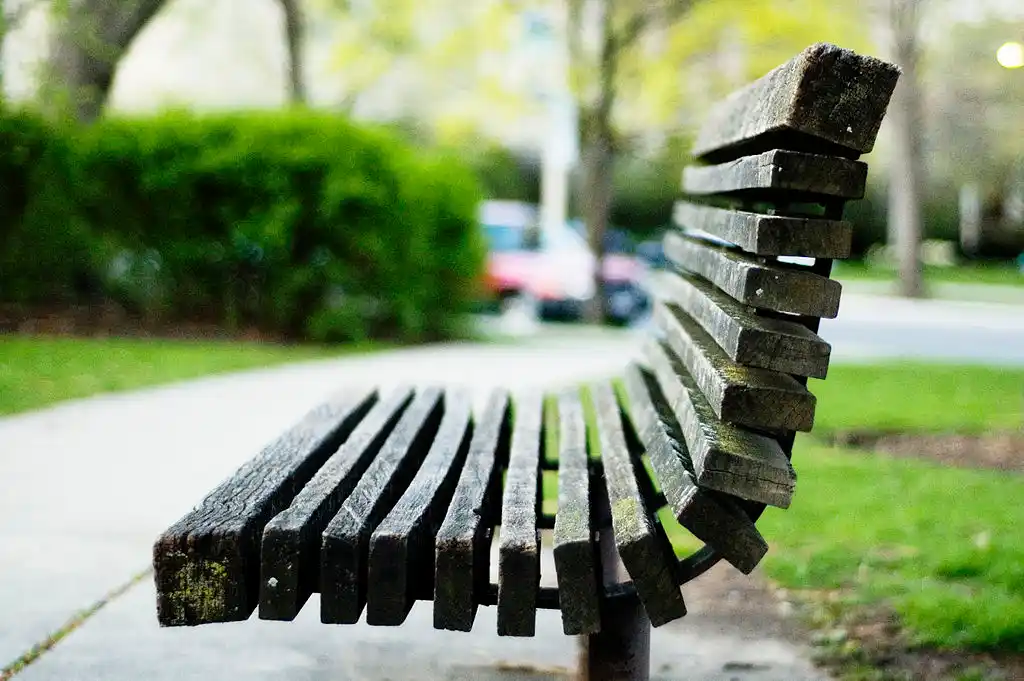 The Arré bench delivers stories that mattress. It hasn't achieved much sofar. But it's getting bedder.