Rab Ne Bana Di Jodi, which turns 11 today, is often mocked for its simplistic premise. But the film actually overturned quite a few tropes: Taani is the textbook definition of a tortured hero, while Suri's "hep" alter-ego Raj is like the manic pixie dream girl, instrumental in triggering the hero's profound transformation.
Eleven years ago Aditya Chopra's Rab Ne Bana Di Jodi released on this day. Shah Rukh Khan's mustachioed and guileless Surinder Sahni walked into our lives with an effervescent Anushka Sharma's Taani partner in tow – giving us an unassuming take on "an extraordinary love story in every ordinary jodi".
I vividly remember going to watch RNBDJ the day it released. Back then, I was a devoted SRK fan. Even in 2019 – a time when the changing landscape of Bollywood has deemed King Khan almost irrelevant – some part of me is still stuck in that phase. Although, his charm and my unadulterated love for him remains largely unblemished, it is now tempered by expectations of quality on screen and a generous dose of resignation. I consider RNBDJ as a sort of a personal landmark because it marked the zenith of my love for SRK.
The film had a strange timing: It went head-on against Aamir Khan's Ghajini, a gore- and estrogen-soaked take on love that set the template for Bollywood minting money off South Indian adaptations. Yet the over-hyped Khan vs Khan battle was pointless. RNBDJ was too quiet, too underplayed, and too saccharine for its own good.
But RNBDJ also has a distracting legacy: It continues to be remembered (and mocked) the most for SRK's mustache and the general audacity of a filmmaker expecting the audience to buy that King Khan could play a middle-class Everyman. And that a woman would be unable to recognise her husband pranking her with a double role only because one version didn't have a moustache.
In this meme-worthy premise, the essence of one of the most beautiful depiction of love somewhere went unnoticed. With RNBDJ, Chopra cleverly depicted the problems plaguing Yash Raj's idea of the larger-than-life romance… while exploiting the exact same Yash Raj tropes. A vivacious young woman has to choose between a boring yet safe man and a man who makes her feel alive. It hinged on the eternal passion vs stability debate that has haunted every other Bollywood love story from Hum Dil De Chuke Sanam to Manmarziyaan.
But there was something different about RNBDJ. It strayed from Yash Raj convention and yet it didn't. In the film, Taani didn't have to choose between two men; instead she had to decide whether she actually wanted to be with the person she had married. It didn't offer the larger-than-life hero – obviously called "Raj" – a straightaway triumph, but it also followed tradition by giving the "safe bet" (the Ajay Devgns and Abhishek Bachchans) a chance at redemption. RNBDJ came with a catch: It was never about making the passionate hero win but about locating the passion inside the Everyman. In doing so, RNBDJ was one of those rare films that kept the old-world ideas of love alive while juxtaposing it with modern values.
This brilliant reversal of tropes infused RNBDJ with a rare pathos: It strived to reset and redefine how Bollywood made us understand love and its interplay between the two genders.
In the film, Surinder Sahni isn't just an ordinary man – he is an ordinary man in love. And because it was SRK, Suri's ordinariness posed no hindrance in embodying a love that is essentially larger-than-life. Yet the film focused on revelling in Suri being a feminist delight. He silently destroyed every love story and wokeness cliché, including the one that implies that feminism is an urban trait and the one that believes that feminism will ruin romance. And Suri's single-minded, borderline insane pursuit of trying to alleviate and share his wife's unexpressed pain is a take on romance that is as profound as it is invigorating. A romance that would be a dream for anyone, whether feminist or not.
In the film, Taani is a flawed woman struggling with her pain, refusing to be helped, and demanding to be understood. In other words, she is the textbook definition of a typical tortured hero from every romantic story ever. Except for the part where she is a woman.
Suri's moustache-less "hep" alter-ego Raj becomes what has always been the role of a manic pixie girl in conventional romantic stories – the catalyst who is fun, kind, and completely unburdened by the baggage of a backstory. The one who becomes instrumental in triggering a profound transformation in the life of the angsty protagonist.
This brilliant reversal of tropes infused RNBDJ with a rare pathos: It strived to reset and redefine how Bollywood made us understand love and its interplay between the two genders. In affording Taani her flaws and giving her the space to deal with them without any burdens of gender-related expectations, RNBDJ makes Taani a relatable heroine at every level. Her pain is real, but so is her realisation of her husband's love; none of which feels forced, artificial, or burdened by false morality.
On the other hand, Suri's ordinariness is overshadowed by the extraordinary depths of his love – the kind that is not based on the loud male ideas of ownership but the quiet foundation of acceptance, understanding, and agency. He is a man who does not judge his wife for wanting to be with another man (even when the other man is him). Instead he is allowed to interpret it as his own failing, accepting that maybe his love can't be enough; he prioritises her happiness by willing to let go of her.
In one of the rarest instances in the history of Hindi cinema, a hero acknowledges the fact that sometimes the test of love is not holding on, but letting go. That alone should make RNBDJ one of the greatest love stories of our times – one that recognised the need for feminism much before Bollywood's feminist awakening.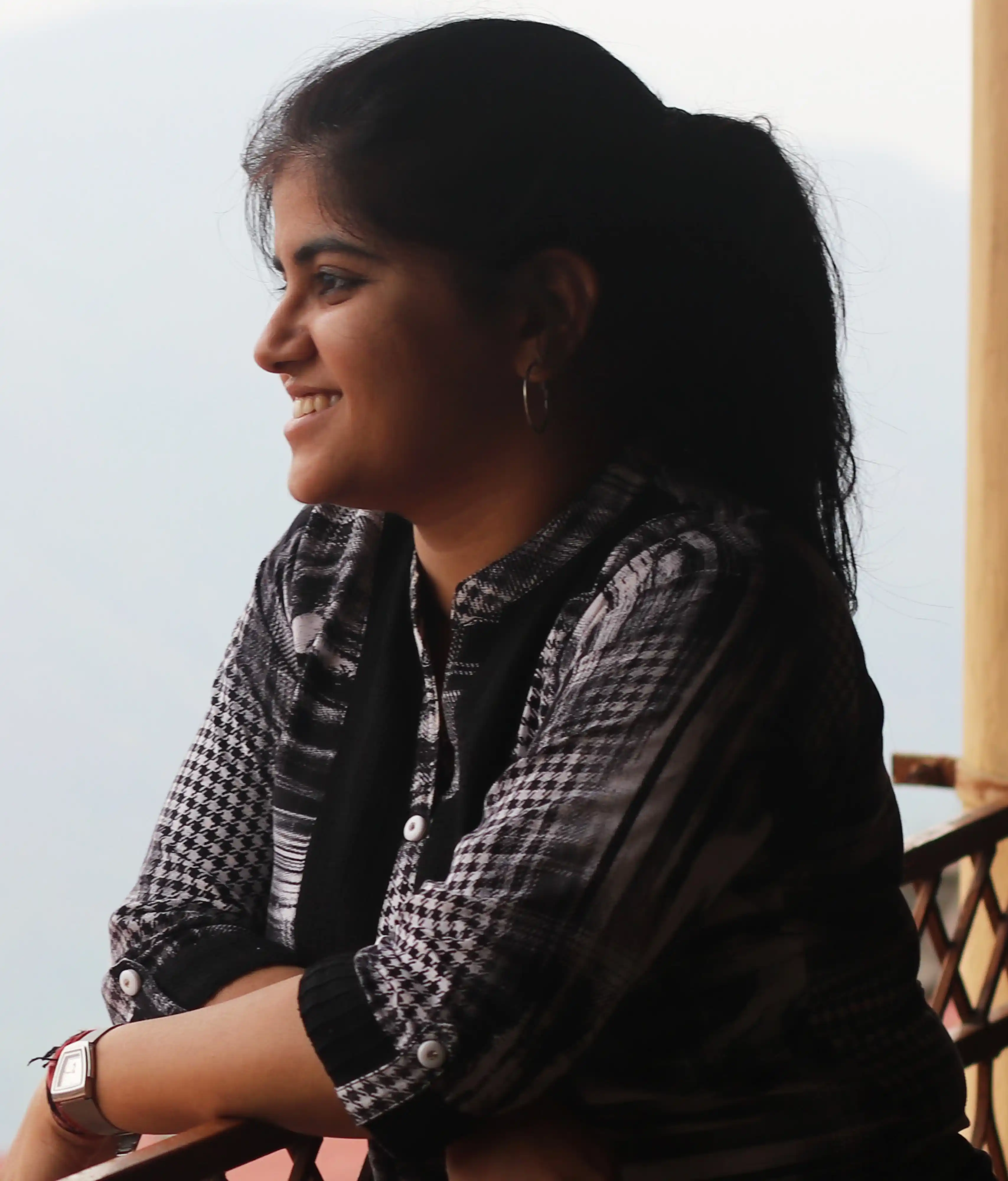 Runjhun Noopur is the author of the wacky happiness book, Nirvana in a Corporate Suit. She writes, talks, eats, and inserts oxford comma, mostly in that order. She also likes to believe that she can teach people all about happiness.