In his latest Mann Ki Baat on Sunday, PM Modi spoke of the bravery of India's canine soldiers Sophie and Vida, and urged people to adopt desi pets. Sophie and Vida were awarded the Chief of Army Staff (COAS) Commendations for playing vital roles in counter-infiltration and counter-terrorism operations.
In his latest Mann Ki Baat on Sunday, Prime Minister Modi spoke of the bravery of India's canine soldiers Sophie and Vida, and urged the people of the country to adopt a desi pet if they were considering keeping one. Indian breed dogs are being inducted by security forces as well, he said.
Sophie, a Cocker Spaniel, and Vida, a Labrador were awarded with the Chief of Army Staff (COAS) Commendations on the 74th Independence Day. They have both played vital roles in counter-infiltration and counter-terrorism operations.
Army sniffer dog Sophie honoured with a Chief of Army Staff Commendation medal for detecting an improvised explosive device and saving lives. Sniffer dogs are a huge force multiplier in the fight against terror in Kashmir and elsewhere. #IndianArmy pic.twitter.com/J8kt74nDbx

— Vishnu Som (@VishnuNDTV) August 30, 2020
Sophie, the brown Cocker Spaniel of the Special Frontier Force (Bomb Disposal Squad) saved lives by sniffing out the presence of initiator/accelerant during a search operation in Delhi, which could have been quickly used to fabricate an IED. Vida, the black Labrador from an Army Dog Unit in the Northern Command, was key in detecting five mines and one grenade buried underground, preventing casualties and injuries of troops, Army sources said.
Army dog Vida receiving Chief of Army staff commendation. pic.twitter.com/FXbSgeW3aR

— PRO GUWAHATI, MINISTRY OF DEFENCE, GOVT OF INDIA (@prodefgau) August 30, 2020
PM Modi also referenced Balram in his speech, a dog who detected a large amount of explosives on the Amarnath Yatra route in 2006; Bhawana who detected an IED and CRPF's sniffer dog, Cracker. Recently Beed police had bid adieu to their dog Rocky, who had helped them solve over 300 cases, he added.
Journalists who have been following the army took to social media to narrate stories and share videos of some of our canine soldiers. Cracker, the CRPF patrol dog, had been martyred in Chhattisgarh in 2017, after it sniffed out a planted pressure bomb, saving the lives of many others.
Canine soldiers have been serving the country in every way, even by sacrificing their lives. Today @PMOIndia #NarendraModi mentioned about #IndianArmy's #CanineSoldiers Sophie and Vida and #CRPF's Cracker (Pics below) whom we lost recently. 1/3@adgpi@NewIndianXpress pic.twitter.com/n3KeFlsrW6

— Mayank (@scribesoldier) August 30, 2020
The Indian Army has eight different roles for dogs – tracker, guard, mine detection, explosive detection, infantry patrol, avalanche rescue operations, search & rescue, and assault and narcotic detection. They have increasingly been in demand even in friendly foreign countries such as Bangladesh, Nepal and Sri Lanka. These countries are keen to get their own army personnel trained through dog-handling courses conducted by the Indian Army.
An army source said that the dogs have saved many lives even in avalanches, earthquakes and other natural disasters. "Dogs trained in the Indian Army are rendering yeoman service to the nation by performing stellar op successes as force multipliers in various counter-insurgency/counter-terrorist operations," he added.
PM Modi praises Sophie, Vida, Balram. Here's what the brave canine soldiers did for country

ThePrint's @sneheshphilip reports https://t.co/3veAHsmUlE

— Shekhar Gupta (@ShekharGupta) August 30, 2020
Social media cheered loudly for our canine soldiers.
Proud of Sophie and Vida 🙏😇
Salute to brave Army sniff dogs #Sophie pic.twitter.com/lWuba41VcA

— Manasi Maynal (@ManasiMaynal) August 30, 2020
Dogs #Sophie and #Vida receive army awards for sniffing out explosives.

Greatest respect for our #K9 Soldiers. #जयहिंद🇮🇳 pic.twitter.com/xjc1xRnG4F

— स्मित सुशील प्रभुखानोलकर 🇮🇳 (@smitprabhu) August 30, 2020
Sophie and Vida continue to serve the Army at their places of deployment. In a wretched year like 2020, it is news like this that gives us all hope and positivity. More power to Sophie, Vida and all our canine soldiers!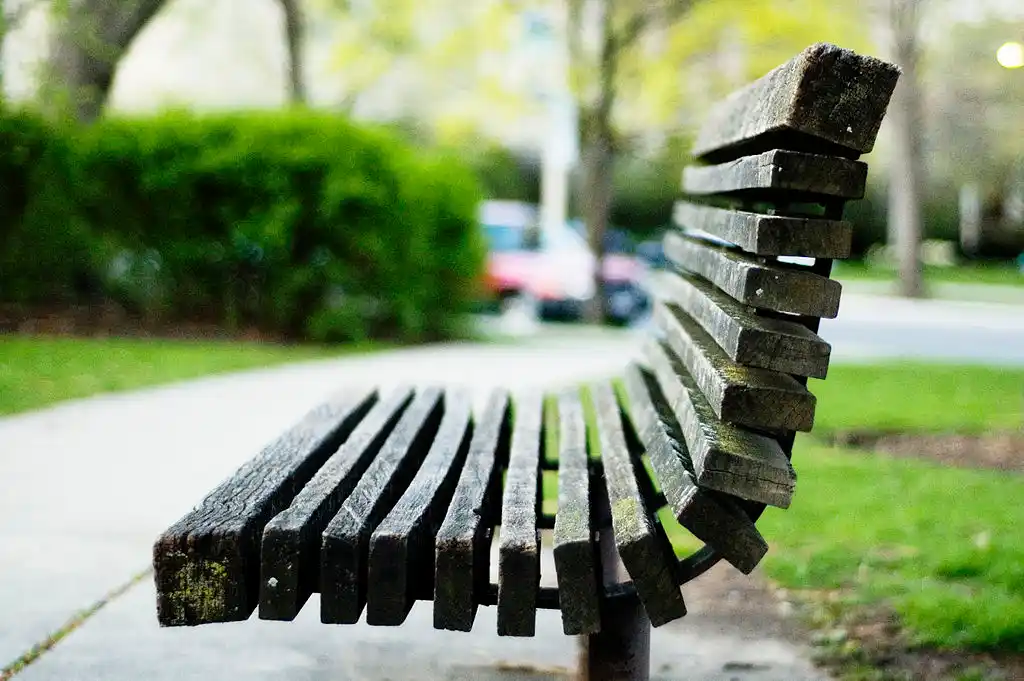 The Arré bench delivers stories that mattress. It hasn't achieved much sofar. But it's getting bedder.