After Saturday's victory, Joe Biden's dogs, Champ and Major, have become overnight celebs. And now they are on Twitter only to thank you for your "suppawrt".
It has been a ruff year, but here's some paw-sitive news right from the White House after four years. Joe Biden's win at the 46th US Presidential election will restore the centuries-old tradition of having a presidential pet – or two, in this case, at the White House.
Under Donald Trump, the White House had been a pet-free zone for the first time in more than a century. But in January next year, the Biden family are set to move in with their German shepherds. America meet your DOTUS-elect, the future First Dogs, Champ and Major!
DOTUS-elect: Meet the future first dogs, Champ and Major Biden https://t.co/dUPcLW9zB5 pic.twitter.com/RBdCnpoqFA

— New York Post (@nypost) November 7, 2020
That's not all, they just got their own Twitter account. And they've attracted 89.4k followers already.
🐾 Hello America! Hello world! It's us, Champ and Major. We are the Bidens' family puppers and First Dogs Elect(s) of USA. We want to thank you all for your suppawrt by sharing our pawsidential adventures here! Woof! Woof! 🐶🇺🇸🐕 pic.twitter.com/J46aiXKVFW

— Champ & Major Biden 🇺🇸 (@First_Dogs_USA) November 8, 2020
🐾 We're so proud of our dad @JoeBiden, the first ever presidential candidate to receive 75 million votes. But Major will be setting a record of his own as he's the first ever rescue pupper to live in the WH. We're gonna play all day & receive countless treats! #DOTUS #FirstDogs pic.twitter.com/o1Hsr7nZ8e

— Champ & Major Biden 🇺🇸 (@First_Dogs_USA) November 9, 2020
Champ and Major thanked their suppawters, who endorsed their dad.
🐾 We woof like to thank our suppawrters, the doggos that stood by their hoomans as they ran for office and then endorsed our dad: @First_Dog_USA, @firstdogsSB, @FirstDogBailey and all the other puppers who helped us win this race. We love you! #FirstDogsCoalition #UnitedWeWoof pic.twitter.com/1WUkJCDN5E

— Champ & Major Biden 🇺🇸 (@First_Dogs_USA) November 8, 2020
Champ was a gift to wife Jill from Joe Biden after he was elected the vice-president in 2008. Named by Biden's grandchildren, the inspiration for Champ comes from Joe's father who often encouraged him growing up with the words, "Get up, champ." A three-month-old pup back then, Champ lived at One Observatory Circle in Washington with the Biden family during Barack Obama's administration.
The German shepherd also made an appearance in Biden's campaign Twitter feed.
Pawse.

Champ Biden has a message for you all.

Don't forget to vote by November 3rd! pic.twitter.com/AHb0Y3xCCh

— Team Joe (Text JOE to 30330) (@TeamJoe) November 2, 2020
Major, a rescue dog, joined the Bidens only two years ago. What makes his shift to the presidential residence historic is that Major will be the first animal from a rescue shelter to live at the White House.
Joe Biden's German Shepard, Major, will make history as the first rescue dog to live in the White House. 🙌 https://t.co/blsuiZLbBg pic.twitter.com/yPLbTVZDvR

— People (@people) November 7, 2020
Years ago, Biden had faced backlash for purchasing Champ from a Pennsylvania breeder, instead of opting for adoption. However, the family's decision to adopt Major had been well-received.
Build Bark Better.

Happy #NationalDogDay. pic.twitter.com/64HXEBscwO

— Dr. Jill Biden (@DrBiden) August 26, 2020
It was only last week that Biden had tweeted a video of Trump at a rally asking, "How would I look walking a dog on the White House lawn?…I don't feel good." To this reasoning, Biden simply commented, "Let's put dogs back in the White House."
Let's put dogs back in the White House. pic.twitter.com/7pBihksfXT

— Joe Biden (@JoeBiden) November 1, 2020
And America couldn't have been more ready!
Let's not forget: there will be dogs in the White House again. There will be presidential pet photos. 😭

— Fonda Lee (@FondaJLee) November 8, 2020
What's better than one good boy? TWO GOOD BOYS! God bless America!
Two is better than one!! 🐶🐶https://t.co/CJuZKjToBz

— Sandy Kay (@sandykaykay) November 7, 2020
I know we're settling but I'm relieved. And separately happy to know there will be TWO dogs at the White House – Champ Biden, and Major Biden, who will be the first rescue dog in the White House. pic.twitter.com/se617DWbxw

— Jenn Ravenna Tran (@JennRavenna) November 7, 2020
You bet Champ-Major interactions will break the internet.
This is Major and Champ. They are the dogs of @JoeBiden and @DrBiden. Champ has already been to the White House, but Major hasn't yet. Champ can't wait to show him around. Both 14/10 would be an honor to pet pic.twitter.com/Zwqmx7X6FB

— WeRateDogs® (@dog_rates) November 7, 2020
The countdown has begun.
73 days until we have dogs in the White House again

— ℙ𝕒𝕧𝕝𝕠𝕧 & 𝕄𝕒𝕤𝕝𝕠𝕨 🐶 (@PAVGOD) November 8, 2020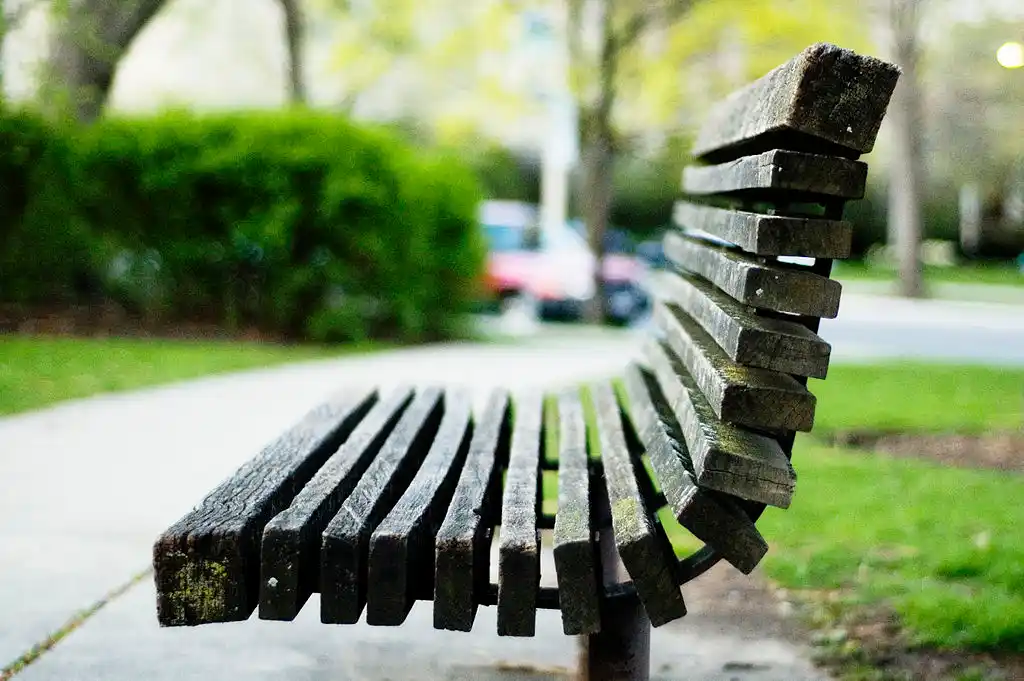 The Arré bench delivers stories that mattress. It hasn't achieved much sofar. But it's getting bedder.