In a video clip that has gone viral, a man from Bhopal is seen callously throwing a dog off the bridge into a lake and then smiling into the camera. Who is the animal here?
In the age of social media, the quickest route to fame is going viral. In pursuit of viral renown, people do ridiculous things like taking part in "challenges", getting into spats with other users, or simply making a fool of themselves. But out of all these methods, resorting to animal cruelty just to gain followers has to be the worst. It also rarely works out the way the would-be viral stars hope. Twenty-nine-year-old Salman Khan, in Bhopal, Madhya Pradesh found this out firsthand when he achieved internet notoriety after a clip of him throwing a dog off a bridge hit the internet. It infuriated animal lovers who campaigned for Khan to be punished.
Trigger Warning – Animal Abuse/Cruelty
Location – Bhopal, Madhya Pradesh@PetaIndia @peta @Manekagandhibjp @pfaindia @narendramodi @ChouhanShivraj @VishvasSarang @drnarottammisra @KrishnaGaurBJP
I hope we get Justice for the innocent dog. pic.twitter.com/XsD1ac0zNn

— pari bisaria (@BisariaPari) September 13, 2020
On September 13, the clip began circulating. Soon, enough people had seen the video of Khan callously throwing the dog off the bridge and then smiling for the video that it became a controversy, leading to the police getting involved. It was probably at that moment that Khan knew he had made a big mistake, since posts calling for his arrest far outnumbered any posts celebrating his shocking attempt at a social media stunt. A case was registered against Khan and police began searching for him. The stray dog, the unsuspecting victim of Khan's stunt, was missing after being flung from the bridge.
Salman Khan, from Bhopal MadhyaPradesh, threw a Dog literally from the Bridge got arrested by Bhopal police. pic.twitter.com/uLH2OrLfMg

— Aaj Ki Taza Khabar (youtube channel) (@AKTKadmin) September 14, 2020
Things began to look up yesterday, September 14, when police arrested Khan. He was denied bail, a decision that many found justified given his crime, and a case was registered against him under Indian Penal Code Section 429 (mischief by killing or maiming any animal).
Bail Denied by Town Inspector for the culprit who has thrown the dog in Bhopal Lake, MP
For likes and fame this man tried to abuse the dog, is this acceptable? @narendramodi amend strict laws.@rashmigautam27 @Jeeveshu @asharmeet02 @AnubhavMohanty_ @Swamy39 @TheJohnAbraham pic.twitter.com/fOtZxbQSTN

— Streetdogsofbombay #Feedastrayeveryday (@streetdogsof) September 15, 2020
The story also has a happy ending, though not for Khan. The dog was found by its feeders a day after the clip went viral, apparently in good health and unharmed by its ordeal.
Finally have a perfect visual of him❤️
I just can't stop my tears, I'm glad he's 🐕 all safe nd sound❤️. Never felt this heaviness inside me before.

If you guys ever find any incident like this on any animal in future, just tag me or DM me.🙏🏻
pic.twitter.com/efbM9k4JKX https://t.co/xC7g89Vrp1

— MEERUT Se Hu BC🤬 (@rishabh_rm20) September 14, 2020
The dog was lucky, as the stunt was dangerous and could have seriously harmed it. But every dog has its day.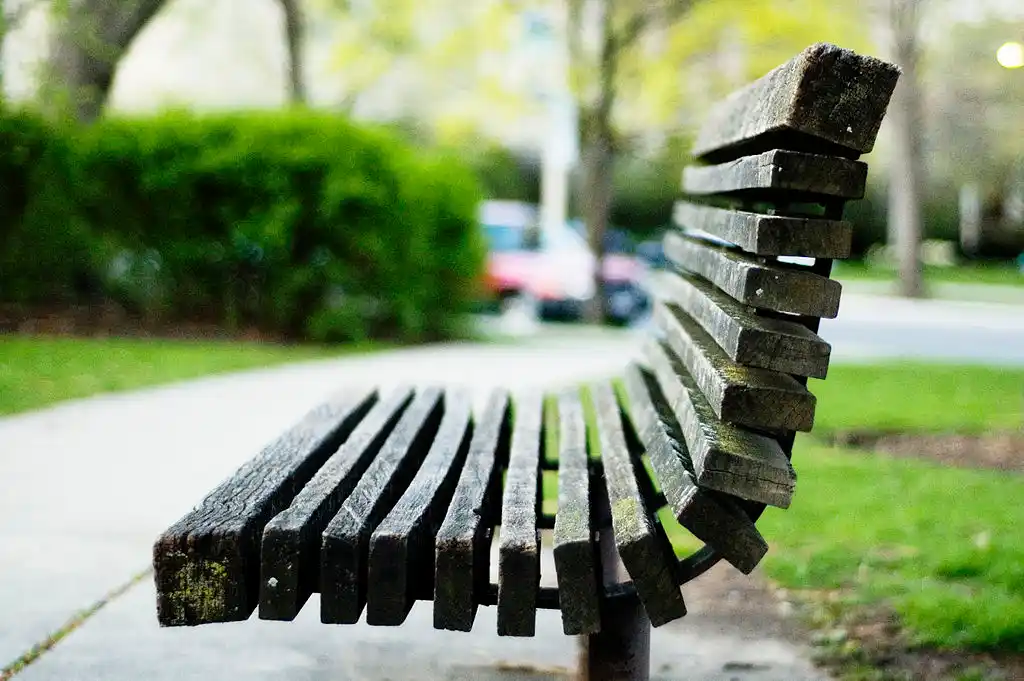 The Arré bench delivers stories that mattress. It hasn't achieved much sofar. But it's getting bedder.