Cases of animal abuse are becoming far too common in India. In Gujarat's Ahmedabad, a striped hyena, a near-threatened species, was battered by a mob.
Who is the real animal here? In an inhumane and brutal case of animal abuse, a mob thrashed a striped hyena to death and set the carcass afire in a village in Sanand taluka of Gujarat's Ahmedabad. A few videos and photos of the gruesome killing were in fact uploaded by the offenders themselves who recorded the ordeal.
How low is the bar to be human?
Ahmedabad: Mob batters hyena to death, sets carcass on fire.https://t.co/mrFhuo6jsZ

— TIMES NOW (@TimesNow) November 6, 2020
The frenzied killing took place late Wednesday night, on November 4, at Kalana village located 35 km from Nal Sarovar Bird Sanctuary. In the videos shared online, the mob primarily consisting of youngsters, can be seen marching across and hurling abuses at the animal. In some others, the battered hyena was seen tied to an electrical pole before the mob proceeded to set it on fire.
When one such video caught the attention of Amit Nayak, Assistant Conservator of Forests (ACF) of Ahmedabad social forestry division, the officer didn't realise that the incident has occurred in Sanand. "Many videos of harassment of animals from other states are misrepresented as being from Gujarat. So I wanted to be sure that we were not looking at a similar case," Nayak told TOI. The forest official proceeded to investigate the crime scene in person along with a team.
Nayak and his team found the hyena's body around 12.45 am on November 5. The carcass was still in flames when the team spotted it and were quick to douse the fire. The partially burnt body was sent to Sanand for postmortem.
Although Sanand has seen rapid industrial development over the past years, according to the forest officials, wild animals like hyenas continue to survive in whatever open government wasteland surrounds the region.
Hyena, deemed as a near-threatened species as per IUCN, is protected under Schedule-III of the Wildlife (Protection) Act, 1972 in India. Its hunting then is a cognisable offence. On November 6, the forest officials along with the local police registered five people including a juvenile for the crime.
The forest officials said that they are in the process of registering an offence in this connection.https://t.co/iZZag5lSP1

— Express Gujarat (@ExpressGujarat) November 6, 2020
"This was a rare incident. But the department acted swiftly and we will ensure that the guilty are punished," said Dinesh Kumar Sharma, Principal Chief Conservator of Forests and Head of Forest Force (HoFF). "We will ensure that no one dares to repeat such a crime ever again," he added.
It is yet to be determined what led to the killing. According to the forest department, however, the attackers insisted that they couldn't recognise the animal and kept calling it a "wild dog". Still, it doesn't take away from the fact that an animal was brutally murdered and burnt, likely to eliminate the evidence.
Where do we go from here? What has humanity become?
Still we call ourselves humans!

— B V Joshi (@joshibv6) November 6, 2020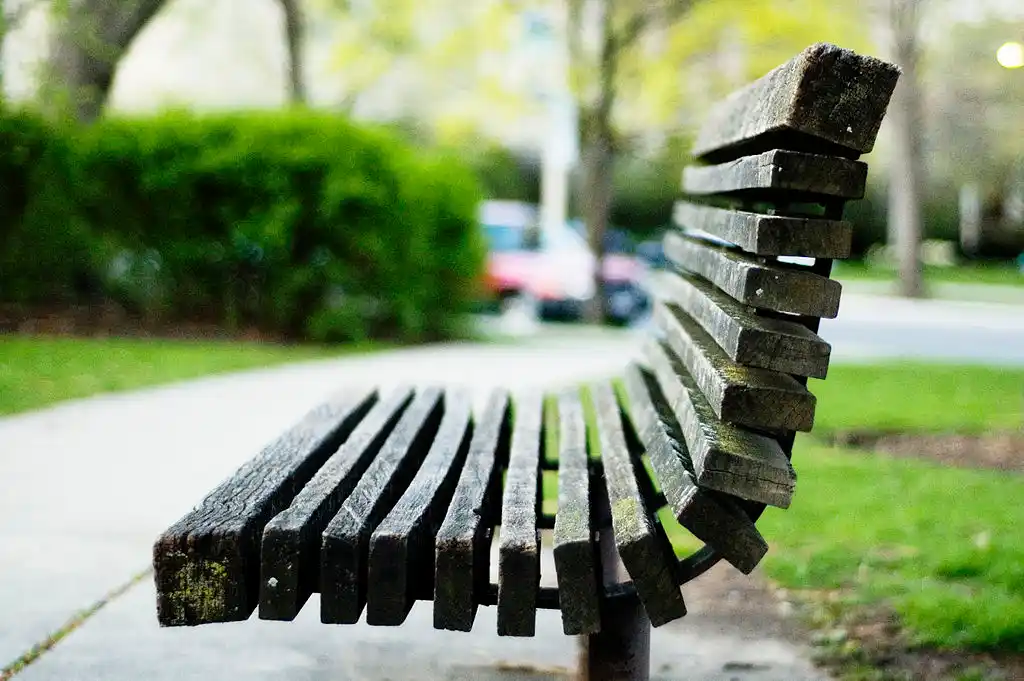 The Arré bench delivers stories that mattress. It hasn't achieved much sofar. But it's getting bedder.