Blaze and Tiger are new recruits and are training hard with the National Disaster Response Force. These two strays will soon be out on their first rescue mission along with 20 German Shepherds and Labradors.
Buckle up, there's a new squad in town! The National Disaster Response Force (NDRF) is now planning to expand its dog squad by training strays to help with search-and-rescue operations. According to the NDRF officials, the initiative is in-line with PM Modi's "vocal for local" concept. What an idea, sir ji!
NDRF trains first lot of stray dogs as search, rescue specialistshttps://t.co/kkuc6Jn0FN pic.twitter.com/jpP4p2jFyb

— HT Noida & Ghaziabad (@HTNoidaGzb) October 30, 2020
The dog squad mostly comprises German Shepherds and Labradors. But the NDRF's eighth battalion has decided to experiment and have included four strays of the desi breed in the canine team, The Hindustan Times reported.
Blaze and Tiger, two 17-year-old dogs are the latest additions to the squad along with two 50-day-old pups, according to the report.
#WATCH Ghaziabad: Indian breed dogs are now also being trained by National Disaster Response Force (NDRF), as a part of the Force's dog squad. pic.twitter.com/TFB3VKx3I3

— ANI UP (@ANINewsUP) October 30, 2020
While the force is used to training with foreign breeds, PK Tiwary, Commandant of the 8th Battalion of the NDRF, points out that the Indian dogs are almost at par with their foreign counterparts in their detection and operational abilities. Although coaching the strays is trickier, Tiwary assures, "All it requires is a little patience to handle them."
Blaze and Tiger have completed 40 weeks of training so far. The desi dog duo is likely to join the squad of 20 well-trained German Shepherds and Labradors at the battalion after they successfully undergo training.
Need more recruits as possible !!! Desi dogs ftw! https://t.co/PUqHteU8aN

— Mehul Gohil 🙂 (@mehulgohil) October 30, 2020
Blaze and Tiger have been provided with separate facilities from the foreign squad until they can warm up to the rest of the pack. All the canines are coached every morning, their training consisting of physical workouts, obstacle courses, and search-and-rescue operations.
But the handlers face one too many obstacle courses of their own. Training strays is no cakewalk since they are not as obedient as the other breeds.
Training the local breeds does have its positives, however. According to the handlers at the battalion, the desi dogs have more physical stamina and are less susceptible to ailments.
The canines are an integral part of the NDRF and a dog squad accompanies the teams at every search and rescue mission. These furry heroes have in the past come to the rescue during the  2011 tsunami rescue operations in Japan and 2015 earthquake in Nepal.
Earlier in August during his Mann Ki Baat address, Prime Minister Narendra Modi had urged citizens to prioritise Indian breeds when considering canine adoption. "I have been told that Indian breed dogs are very good and competent. The cost of their upkeep is also quite less and they are also accustomed to the Indian conditions," he said.
Looks like it's time for the desi dog squad to assemble real quick!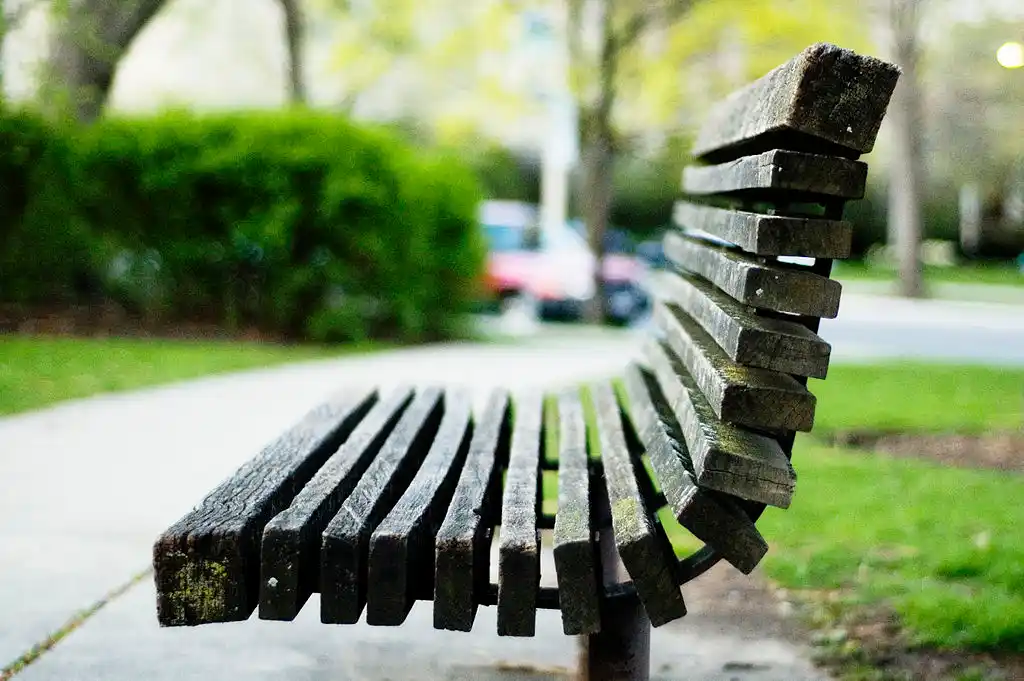 The Arré bench delivers stories that mattress. It hasn't achieved much sofar. But it's getting bedder.